Teenage cancer victim Stephen Sutton has received a posthumous MBE in recognition of his extraordinary fundraising efforts in the last weeks of his life.
The 19-year-old accepted the proposed award but died before he could receive it.
The MBE, announced on Friday as part of the Queen's Birthday Honours, has been backdated to the date of his death on May 14. He was mourned by thousands and it sparked millions in in donations to the Teenage Cancer Trust.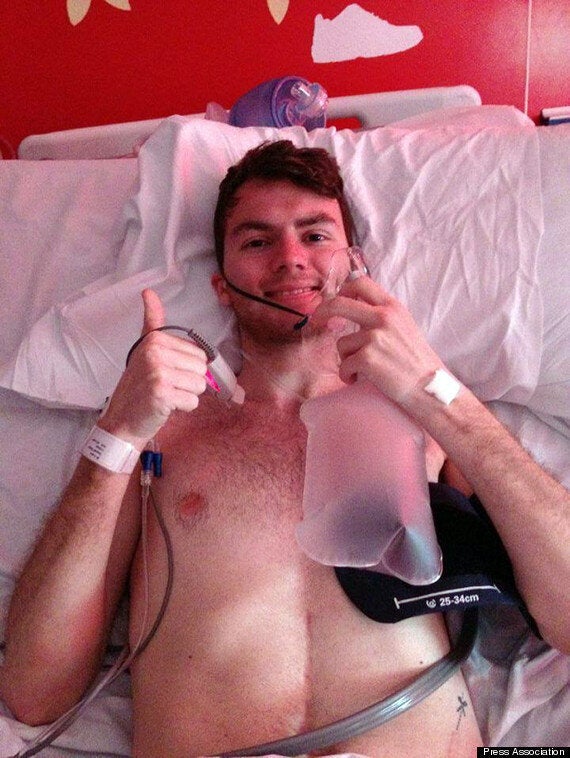 Stephen, who was diagnosed with bowel cancer aged 15, became a household name as he approached his disease with good humour and stoicism.
The teenager drew up a 46-item bucket list, including the aim of raising £10,000 for the Teenage Cancer Trust, which is dedicated to improving the quality of life and chances of survival for young cancer patients, as well as providing specialist units in NHS hospitals.
By the time of his death, he had raised millions for the charity, inspiring people to donate via his JustGiving web page and his blog, Stephen's Story.
Story continues beneath slideshow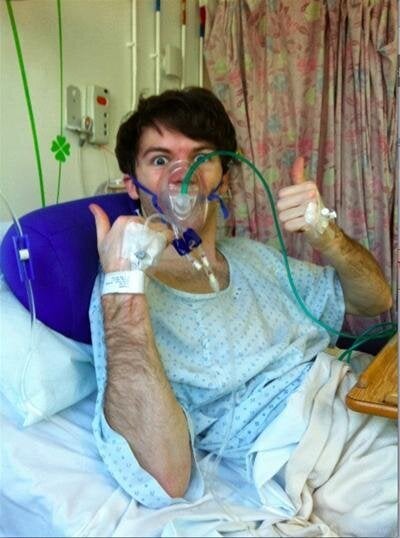 Stephen Sutton #StephensStory
During his 44-month fight against metastatic bowel cancer, Stephen also managed to go skydiving and play the drums at a Wembley cup final.
The teenager, from Burntwood, Staffordshire, won the hearts of thousands of supporters - including Prime Minister David Cameron and comedian Jason Manford - and made his trademark "thumbs up" sign a symbol of his positive attitude.
In a YouTube video, he spoke of how he did not want "to be remembered as someone who didn't fulfil their potential" and despite not being able to become a doctor, he had stuck to his "core purpose" of helping others.
Before his death, he also said: "I don't see the point in measuring life in terms of time any more. I'd rather measure life in terms of making a difference."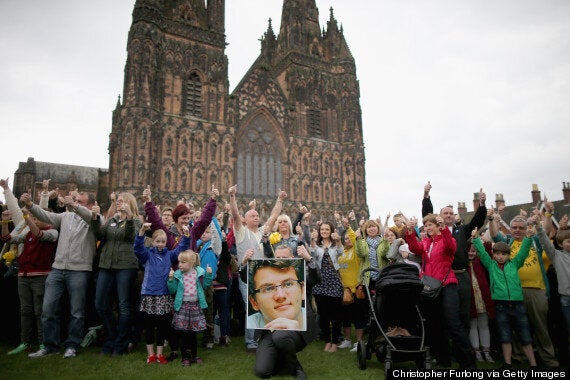 Members of the public give the 'thumbs up' sign for the life of teenage cancer fundraiser Stephen Sutton during a vigil at Lichfield Cathedral
Stephen died three days after being re-admitted to hospital with breathing difficulties caused by a re-growth of his tumours.
Announcing his death via his Facebook page, his mother Jane said her heart was "bursting with pride but breaking with pain" after he lost his three-and-a-half year fight against the disease.
In an emotional farewell to the teenager, more than 10,000 people joined a vigil for him, turning out to file past his white coffin as it lay in a place of honour inside Lichfield Cathedral.
Manford, who helped to champion Stephen's fundraising, described the teenager as "the most inspiring person I've ever met".
He said: "Some of Stephen's words will stay with me and others forever and they are words to live by - 'life isn't measured in time, it's measured in achievements'.
Jane described how he had received a letter from the Cabinet Office shortly before his death asking if he would accept an MBE in recognition of his fundraising and services to the Teenage Cancer Trust.
She said although her son always said he did not do his charity work for recognition, he had admitted that being nominated for the honour was "awesome".
"He thought it was an incredible honour to have been nominated and it definitely got the 'thumbs up'," she said.
"The MBE is a wonderful recognition of his amazing charity work and dedication to Teenage Cancer Trust whilst battling terminal cancer himself.
"It will help promote the continuing legacy of 'Stephen's Story', which has created a wave of awareness, engagement and giving that will potentially transform what Teenage Cancer Trust can achieve.
"Although Stephen continually told all of us that he didn't do his charity work for recognition, even he acknowledged that to be appointed a Member of the Order of the British Empire was 'AWESOME'."
Siobhan Dunn, chief executive of the Teenage Cancer Trust, said "exceptional young man" Stephen had created the single biggest fundraising event in the Trust's history.
She said: "His achievements are outstanding and it is wonderful to see him honoured in this way. Stephen didn't measure life in time, preferring instead to measure it by the difference someone makes.
"He has made an enormous difference to Teenage Cancer Trust and the seven young people diagnosed with cancer every day who need our help."
Popular in the Community