If you're not a football fan, look away now.
For World Cup fever has Britain by the throat – if these pictures are anything to go by.
The Knowle West area of Bristol is particularly getting into the spirit of things – with St George's Cross flags plastering virtually every available surface.
And 10 Downing Street will also be flying the flag as a mark of support for Roy Hodgson's team in Brazil, it was announced on Friday.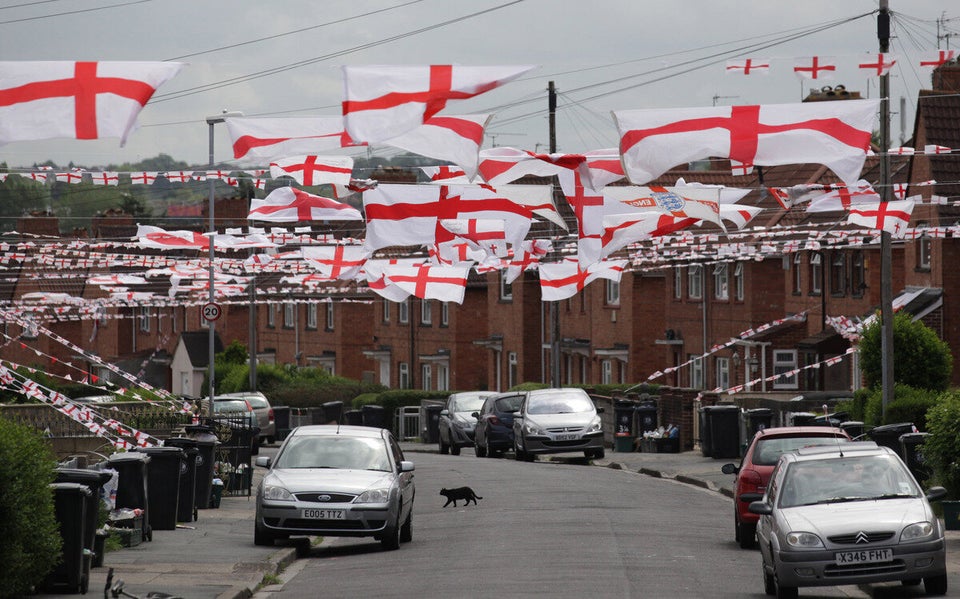 England England England
The announcement came just days after David Cameron wished the England team "the best of British" at Prime Minister's Questions in the House of Commons.
Downing Street said the flag would be raised tomorrow afternoon after the trooping of the colour ceremony, ahead of England's tie with Italy in the evening, and will be flying for the later matches against Uruguay and Costa Rica, as well as any subsequent games if the team progresses to later rounds.
The flag of St George was also flown during the World Cup finals of 2006 and 2010.