Poachers who went on a bloody rampage through one of Africa's older national parks have killed 68 elephants in two months, slaughtering with guns from helicopters
Garamba National Park in the Democratic Republic of Congo is being targeted "on all fronts," its manager said, with ivory poachers including Congolese soldiers and militia from South Sudan who threw grenades at park guards, and they have already killed 4% of its elephants. It is believed to be fueled by a rise in demand for ivory from Asia, and could see the most violent spike in elephant slaughter in decades.
"The situation is extremely serious," Garamba park manger Jean-Marc Froment told the Associated Press. "The park is under attack on all fronts."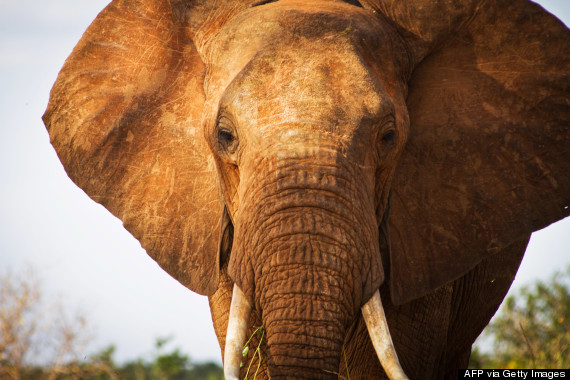 Garamba National Park in the Democratic Republic of Congo is being targeted "on all fronts," its manager said
The elephants have had their tusks hacked off with chainsaws, as well as their brains and genitals removed. Baby elephants, who do not have the valuable ivory tusks, have also been killed, suggest the attacks are indiscriminate.
Story continues below slideshow
Photo gallery

Top 10 Endangered Species That Need Our Help

See Gallery
The Lord's Resistance Army, famed for their rabid pursuit of child soldiers, are said to be key culprits. They are led by warlord Joseph Kony, the subject of the viral Kony 2012 campaign that drew attention to the crimes committed by the marauding militia.
A spokeswoman for African Parks, Cynthia Walley, said: "It's pretty well documented that Garamba is one of the few remaining places where you get these large herds of elephants.
"The supply of elephants in some parts of Africa for poachers has diminished. So in areas where you are protecting elephants you become a target." The park has beefed up its security, she said, but the onslaught of poaching was "unprecedented."
The spectacular rise in poaching in the DRC has been echoed elsewhere. Poachers have killed one of the world's largest elephants, the bull Satao famed for tusks that almost reach the ground, in Tsavo East National Park in Kenya.
Conservationists said Satao had intentionally hid in bushes to conceal his 45kg tusks but was found with his face hacked off and tusks removed.