The page features a number of unidentified men's faces in crosshairs alongside the missing boys, and has amassed more than 17,000 likes since Friday.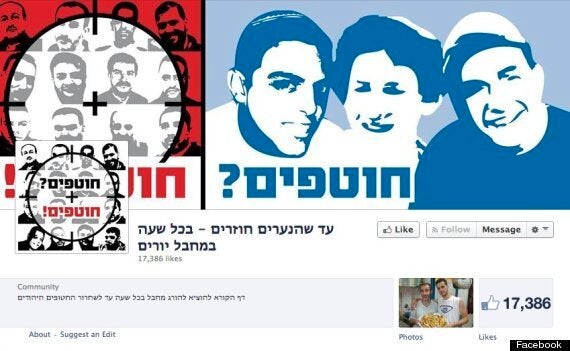 The Facebook page has amassed more than 17,000 likes since Friday
It reads: "Until the teens return – every hour we will shoot a terrorist."
The cover photo features the Hebrew slogan "Hotfim? Hotfim!" and uses the word for kidnapping – referring to the three boys – which in slang also means to receive a harsh punishment, a reference to the Palestinian prisoners, The Times Of Israel points out.
Updates on the page have included profiles and photographs of convicted Palestinians in Israeli jails, accompanied by calls for their execution.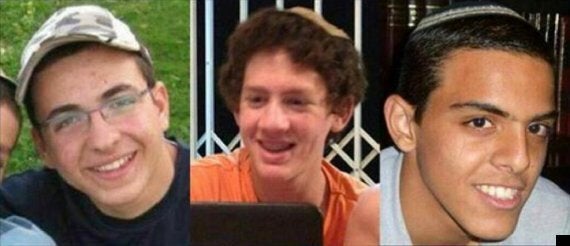 Left to right: Gilad Shaar, Naftali Frenkel and Eyal Yifrach went missing last Thursday
English language commentator Jordan Lerer writes he hopes Palestinians on the Gaza Strip "get cancer" and "die with agony".
Pro-Palestinian writer and activist Ben White told Huffington Post UK: "It is disturbing but I don't find it particularly surprising. Palestinian prisoners are considered terrorists by the mainstream Jewish community in Israel.
"This is an extreme, offensive example of the dehumanisation of Palestinians, but from the highest levels of Israeli political establishment, so many policies are conducted from the racist starting point that Palestinians by their very existence and presence constitute a 'threat'."
The three Jewish seminary students went missing late Thursday while hitchhiking at a West Bank bus stop near the Palestinian city of Hebron.
Those missing have been named as 16-year-olds Naftali Frankel, from Nof Ayalon, and Gilad Shaar, from Telman, as well as 19-year-old Eyal Yifrach, from Elad.
They were on their way home, to two towns inside Israel, and the third to a West Bank settlement.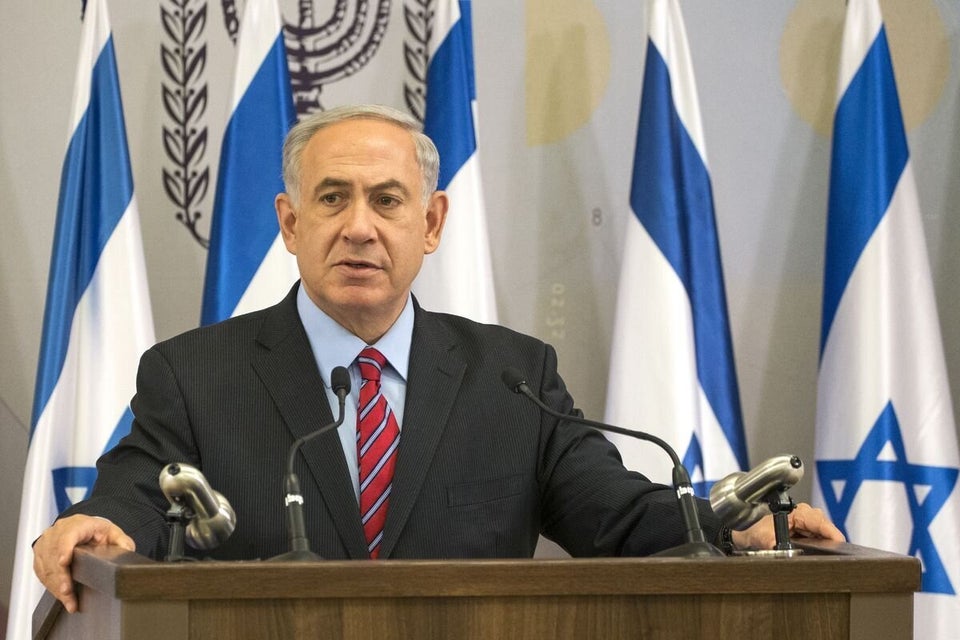 Israel-Palestine
Israeli forces have arrested more than 80 Palestinians, most of them from Hamas, over the past four days. Additionally, Palestinian youth Ahmad Sabarin was shot dead on Monday morning during a confrontation between stone throwers and soldiers.
Hamas has denied involvement in the kidnappings, describing the accusation as "stupid." Palestinian President Mahmoud Abbas issued a statement on Monday to say: "The Palestinian leadership condemns the series of events over the last week, beginning with the kidnapping of the three Israeli teens and ending with a series of Israeli violations."
The incident is the biggest strain on constantly tense relations between Israel and the Palestinians since a Palestinian unity government between Hamas and Fatah was announced back in April of this year.
Israel has suspended peace-talks saying they will not talk to a government containing Hamas, which it considers to be a terrorist organisation.
Kidnappings are far from rare in the area. In 2006 Israeli soldier Gilad Shalit was abducted and not released until 2011 in exchange for 1,000 Palestinian prisoners.
HuffPost UK has sought comment from Facebook as to whether the page contravenes its Community Standards.