The 11-month-old child - who will become king regardless of whether he can walk, crawl or speak - has been pictured walking for the first time.
These pictures, taken during a charity polo match in which Prince William and Prince Harry took part, show Prince George toddling along with his mother, Kate Middleton, at Cirencester Park Polo Club.
The images show him going mobile, upright, while Kate holds his hands and he toddles towards the horses.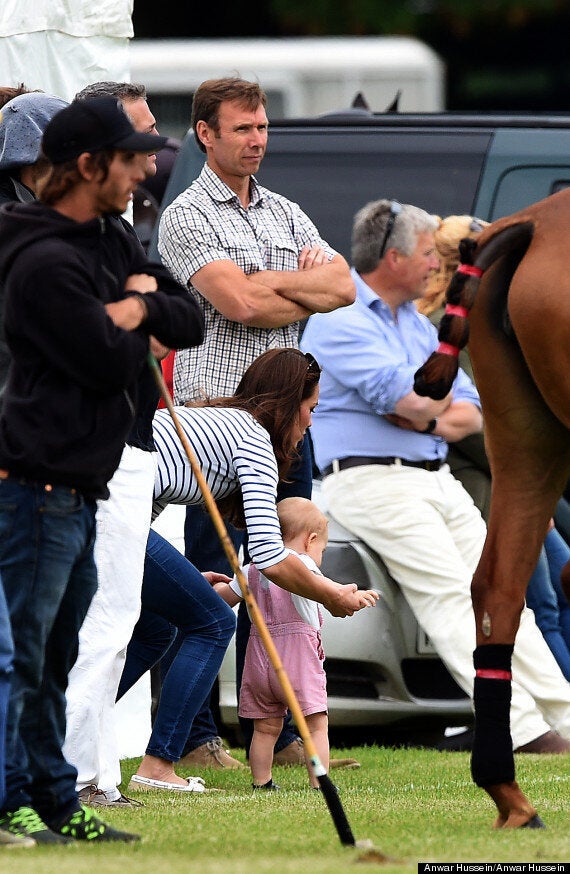 Prince George walking with the help of mum
Prince William was a month older when he was first pictured crawling on his hands and knees, while in Australia with his parents in 1983, the Daily Telegraph reported.
One of the images shows him standing without any help.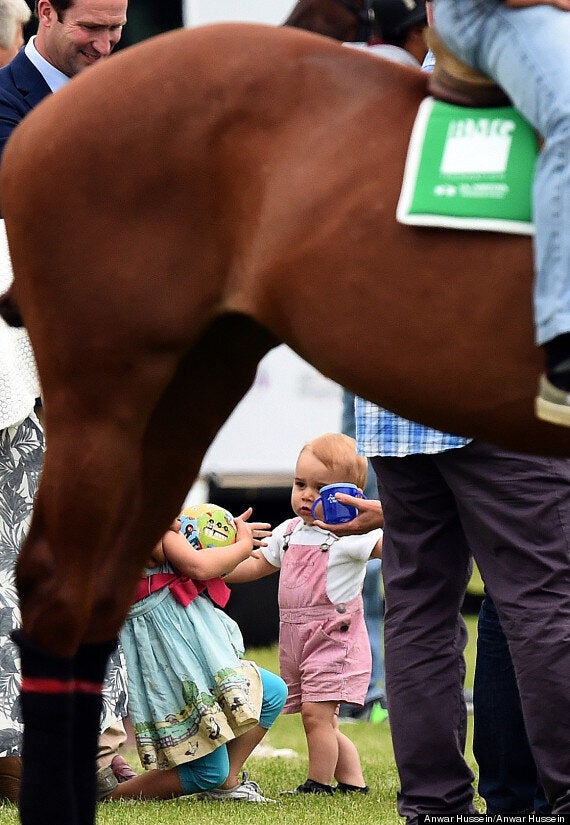 The boy who will be king stands on his own two feet
Of the 2,000-plus people surveyed by ComRes for the Sunday Mirror and Independent on Sunday, 68% expressed a "favourable" view of the young royal compared with 63% for his grandmother.
The Prince of Wales lagged well behind on 43% but even the heir to the throne enjoyed a better rating than any of the Westminster figures.
Popular in the Community