London is wonderful, everyone knows that -- it's one of the most visited cities on Earth. And VisitBritian is very appreciative for the tourism... but they're asking you to spread the love.
And, why not? There's so much beauty in the United Kingdom outside of foggy Londontown.
Here are 16 totally lovely, completely charming spots to visit on your next trip to the UK.
1. Lake Grasmere, The Lake District, England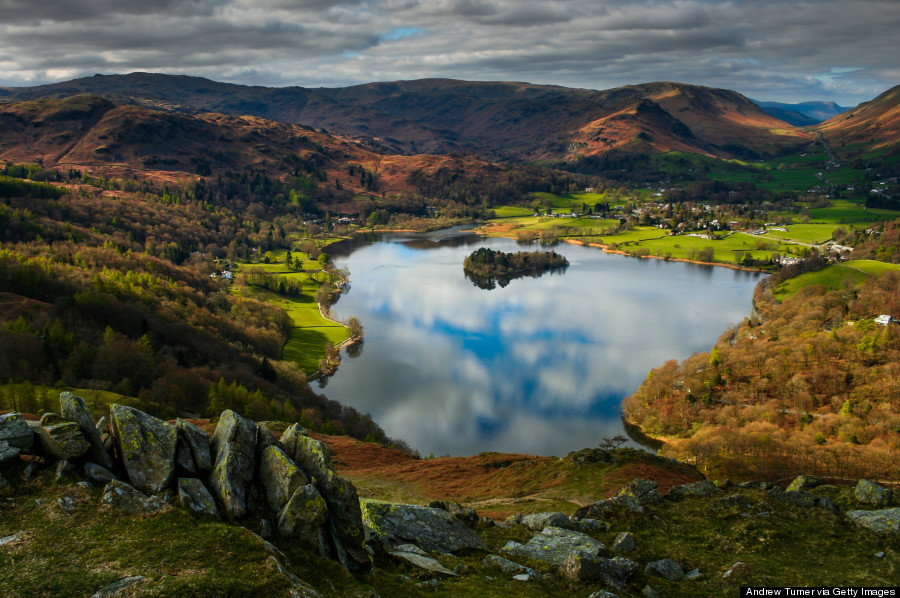 William Wordsworth was smitten with Lake Grasmere... and you can see why. The place is positively inspirational. The small lake and it's accompanying village are perfect for exploring, shopping and dining.
2. Edinburgh, Scotland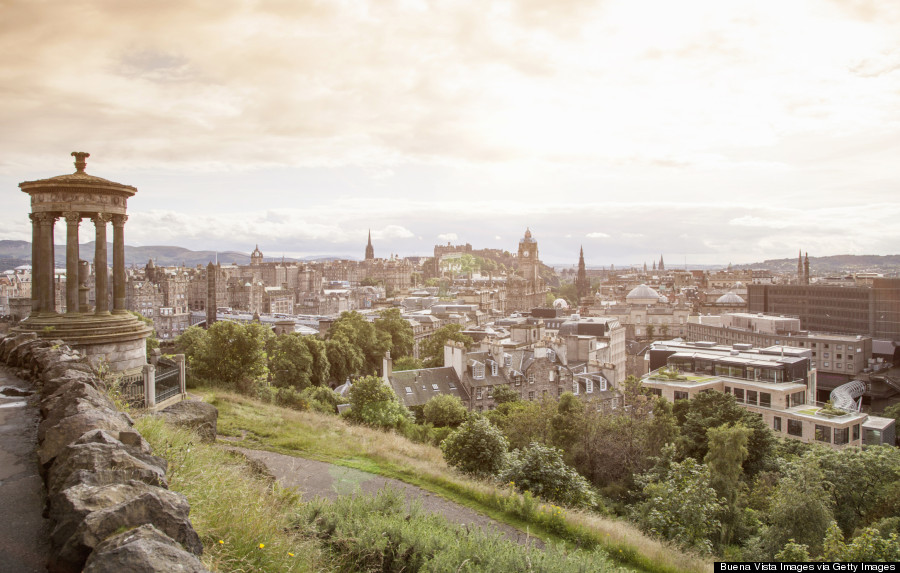 Edinburgh is already the second-most popular spot in the UK, but it would be remiss of us if we didn't include it here. From its historic old town charm to the raucous festivals and striking landscape of waterfront and hills, Edinburgh is excellent for everyone.
3. The Giant's Causeway, Northern Ireland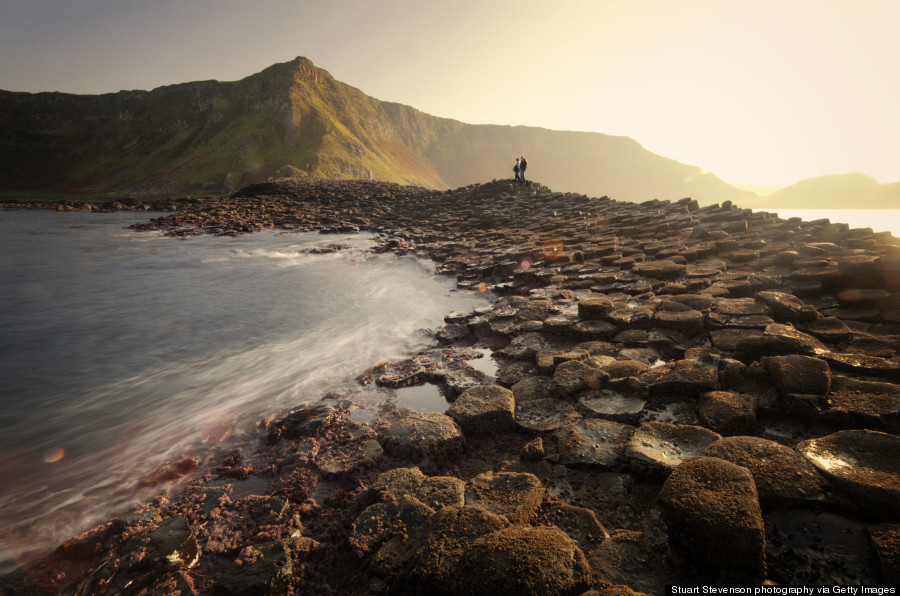 This legendary spot is famous for its 40,000 interlocking basalt columns, which formed from lava eruptions and millions of years of erosion. The eye-catching area offers walking trails, hikes and history lessons.
4. Conwy, North Wales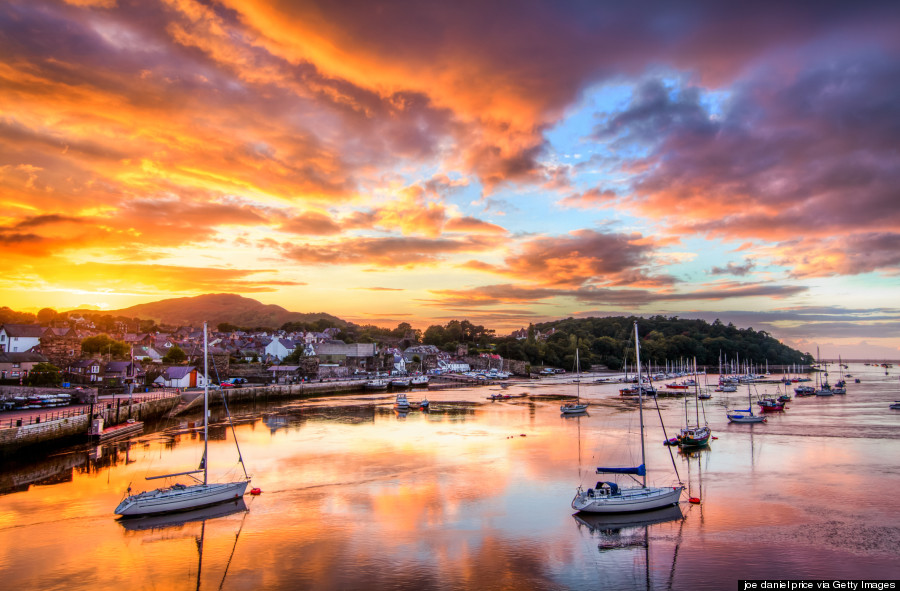 This gorgeous harbor town in North Wales is just begging you to visit. Just look at that sunset! There's a castle, a quay and a medieval walled town... what else could you ask for?
5. Polperro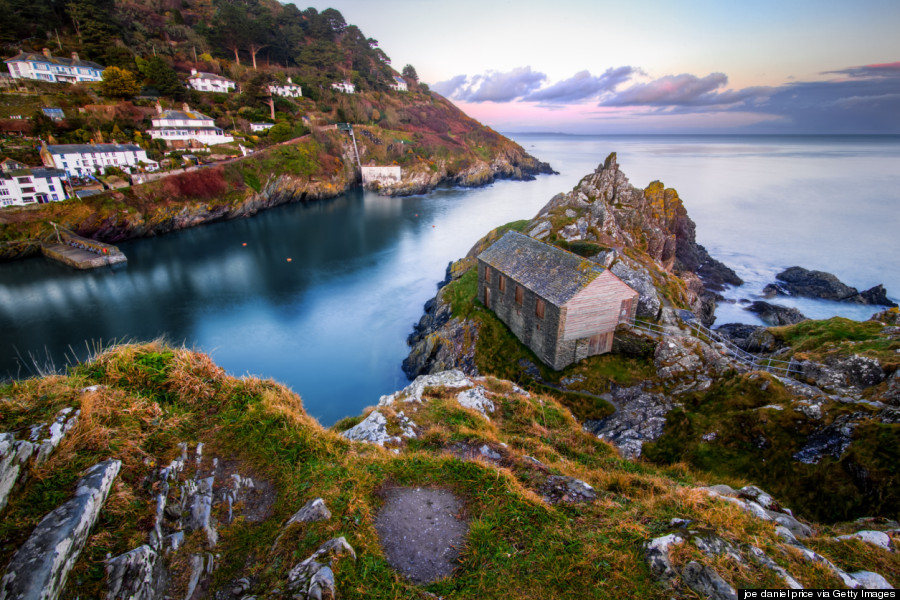 An old-school fishing village perched on a craggy seaside, Polperro is the ideal little escape. Coastal paths are perfect for discovering beaches and coves, while the harbor, art galleries and cafes add to the town's character.
6. Durdle Door, England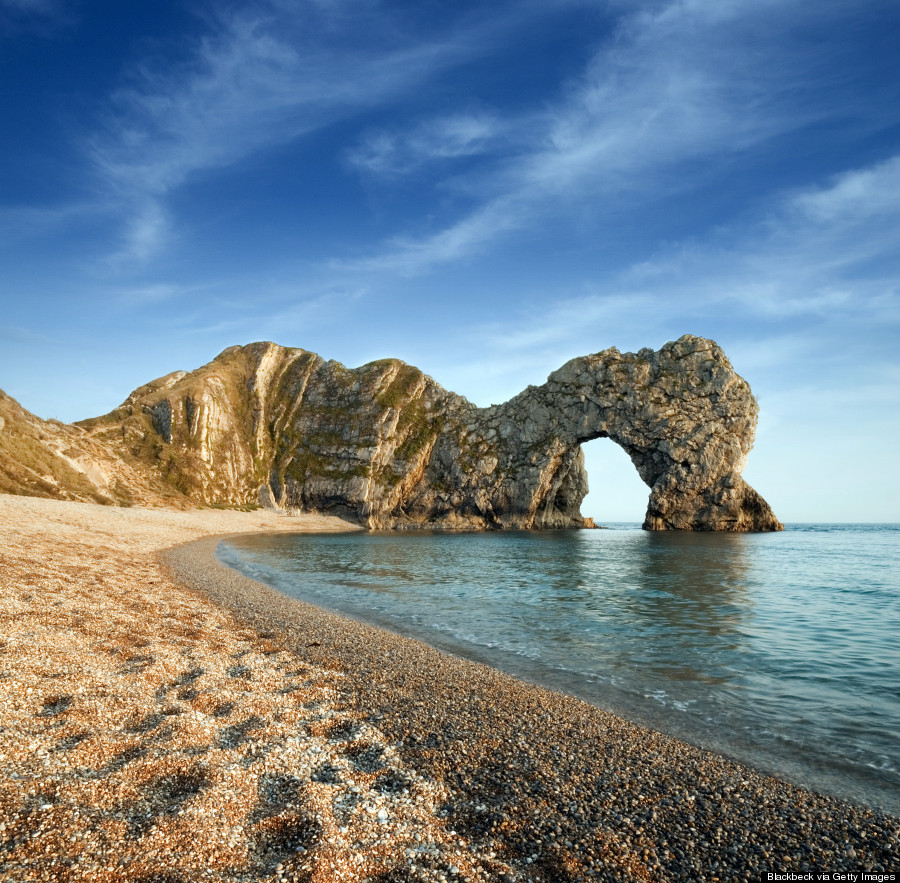 Dorset's Durdle Door is a natural limestone arch on the Jurassic Coast. Yes, the Jurassic Coast. If you're into fossils and prehistoric things, this spot is for you. Plus the beach is pretty sweet too.
7. The Llŷn Peninsula, Wales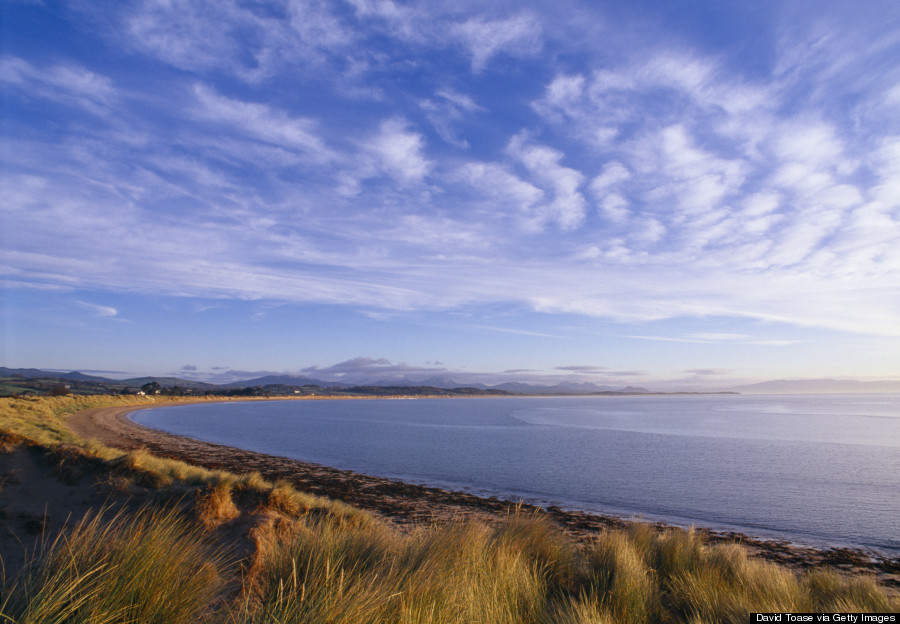 The Llŷn Peninsula in North West Wales juts out into the Irish Sea and it's beauty is otherworldly. It's also known as a "bastion of Celtic history and heritage" and a "stronghold of Welsh culture and language." It's the ideal spot to experience Celtic culture and absorb some stunning natural scenery all at once.
8. The Isle of Skye, Scotland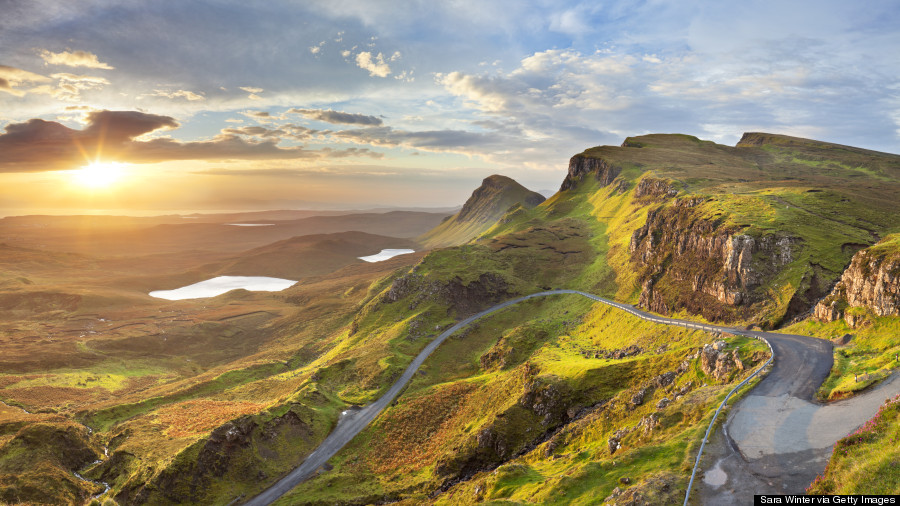 It really doesn't get much prettier than the Isle of Skye. The largest and most northerly island in the Inner Hebrides, the Isle offers breathtaking landscapes, lush green hills, white sand beaches and an endless amount of adventure.
9. Stratford-upon-Avon, England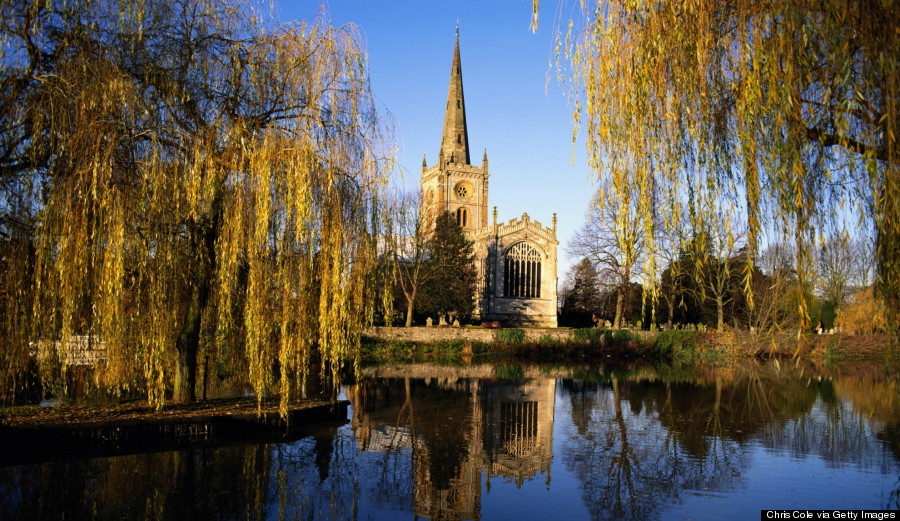 Whether or not you're a literary nerd, a visit to Shakespeare's birthplace should be in your future. There's plenty of Shakespeare-related tourism, from houses to connected to the Bard and his family to staged plays. Stratford-upon-Avon's location also makes it the perfect base for exploring the Cotswold countryside.
10. Belfast, Northern Ireland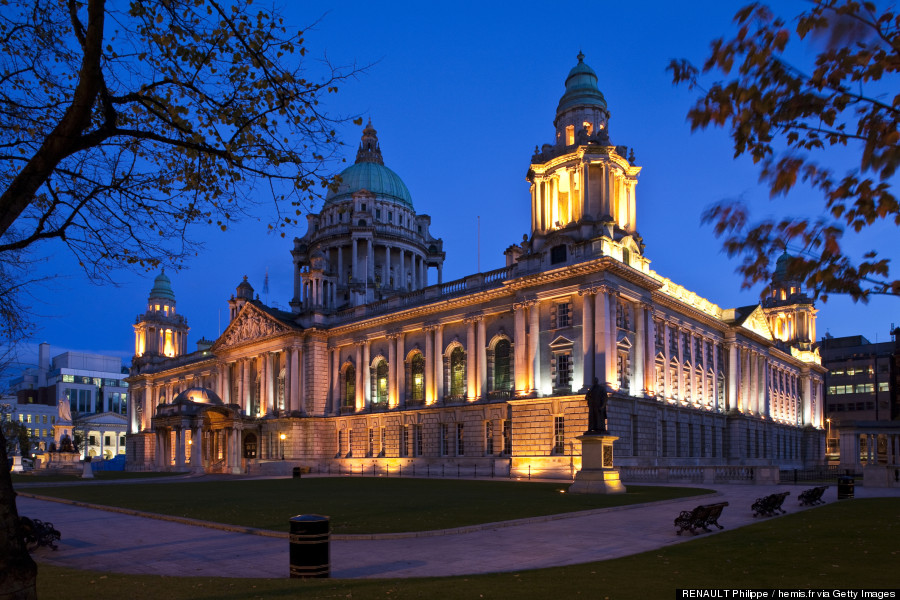 Belfast certainly has its history, but today, it's a vibrant city that's taken on new life. Aside from some raucous nightlife, there's also cultural activities, gourmet dining and nearby outdoor adventure.
11. Llanthony Priory, Wales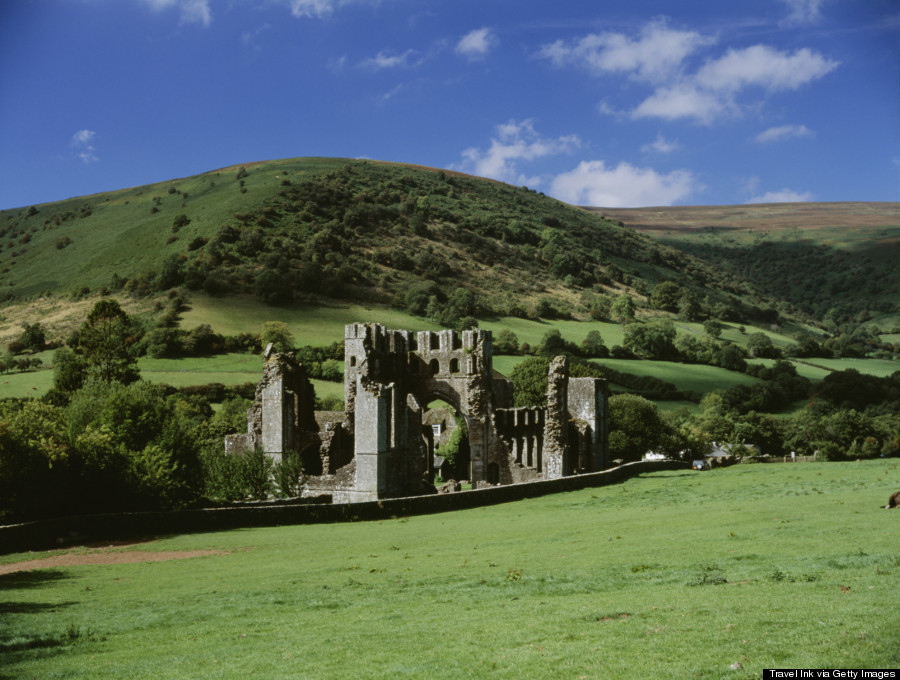 Llanthony Priory is a super gorgeous, super old priory in Wales, surrounded by the greenest grass you've ever seen.
12. The Scottish Highlands, Scotland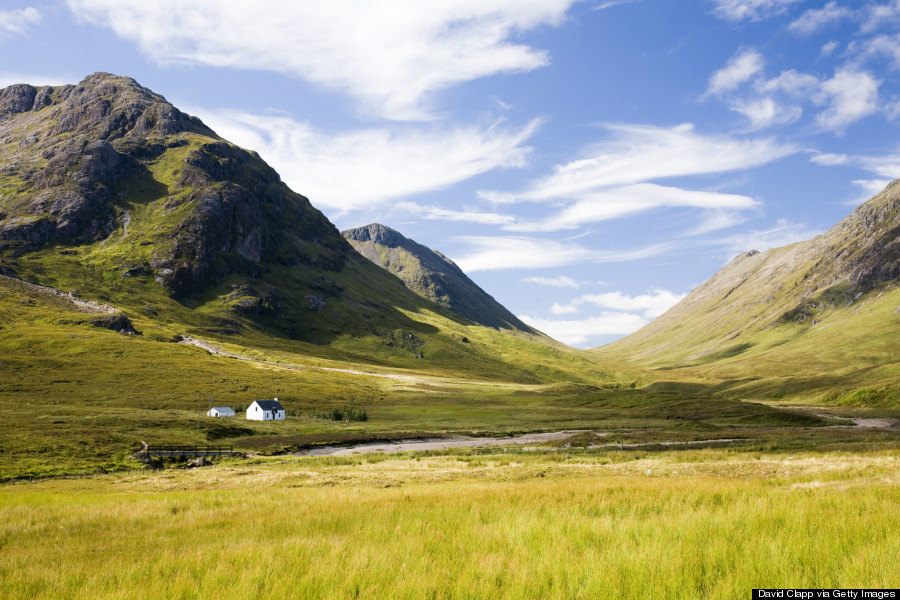 If you want to see some stunning natural scenery, like Glen Coe, the Falls of Glomach and the Clo Mor cliffs, make a trip to the Scottish Highlands. There's a lot to see and do, but no matter what, it's all beautiful.
13. Brecon Beacons National Park, Wales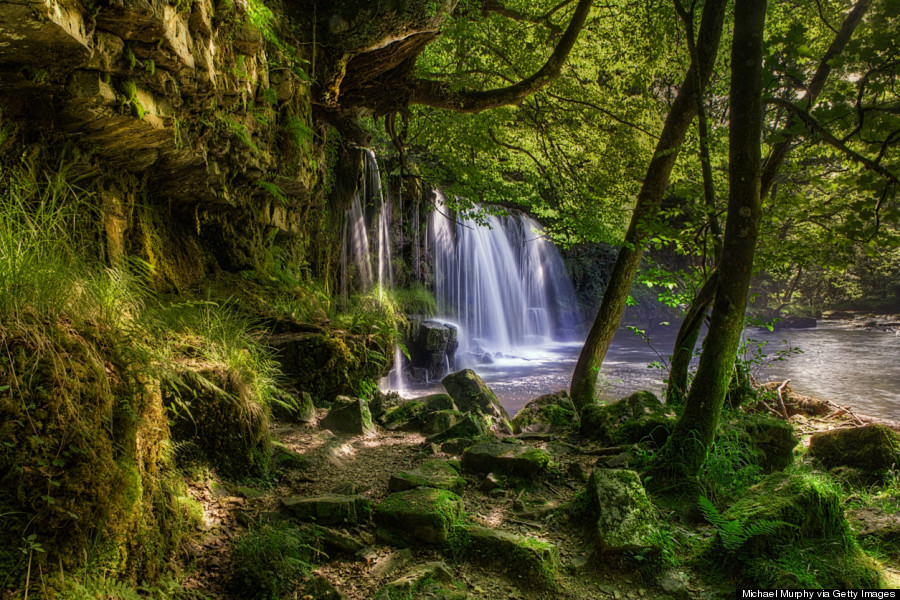 Wales' Brecon Beacon is another green wonderland. Be sure to check out Blaenavon World Heritage Site, Carreg Cennen Castle and stargaze at the park's dark sky reserve.
14. The Mourne Mountains, Northern Ireland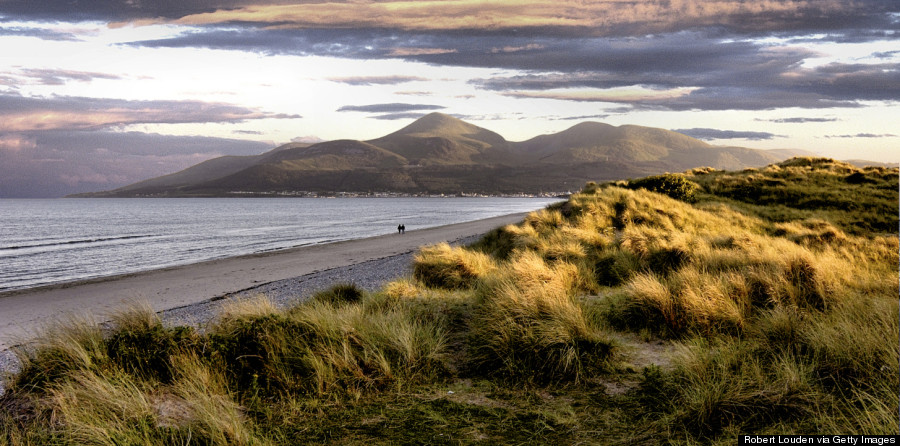 Northern Ireland's Mourne Mountains are an adventurers paradise. Not only are they epically beautiful, but they offer some of the best hill walking and rock climbing around.
15. York, England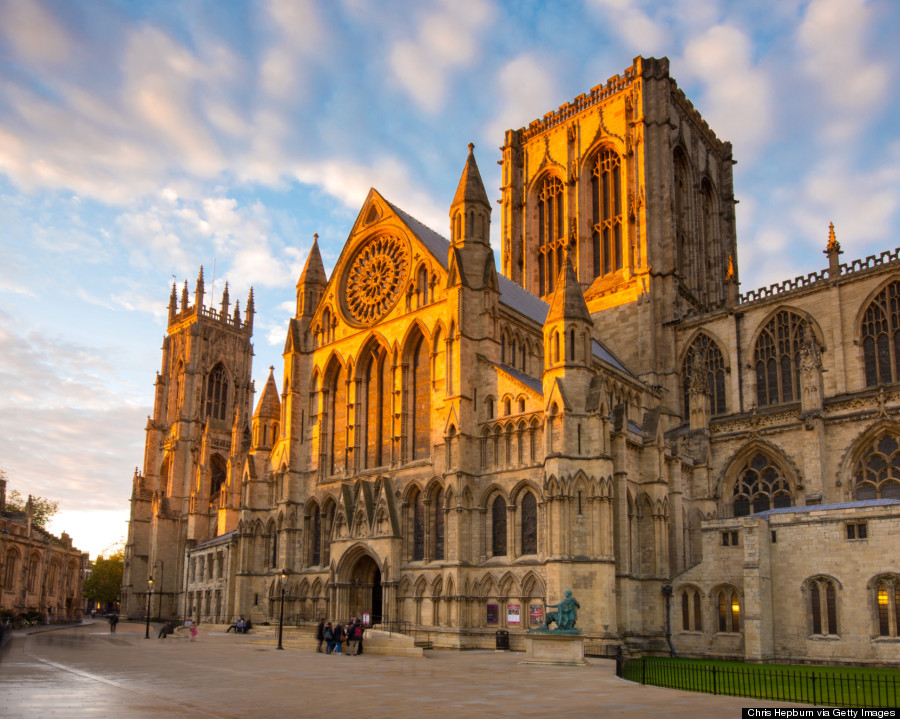 York is chock full of history and culture, making it a great, less crowded alternative to London. The city's charming medieval layout, many museums and the stunning York Minister will keep you busy for days.
16. The Peak District, England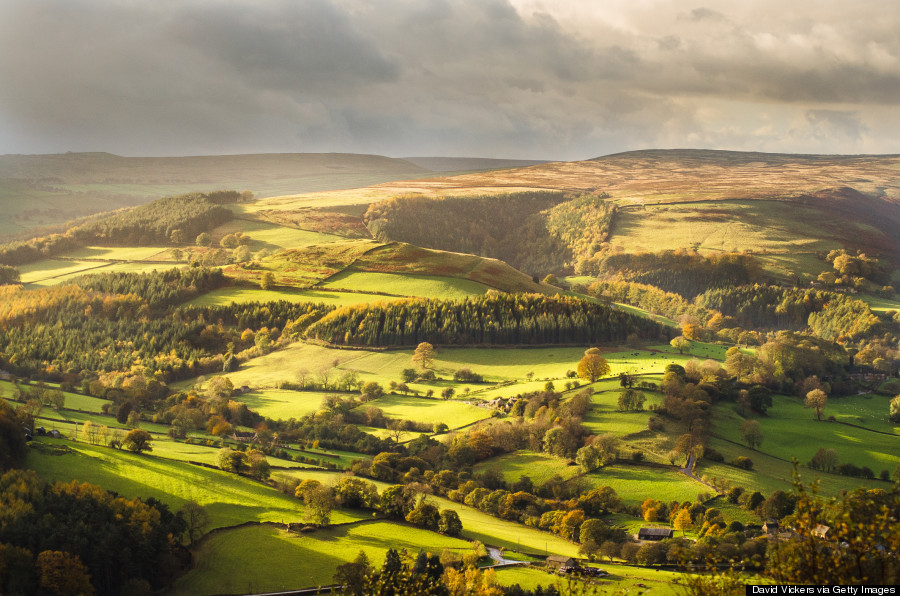 The Peak District is yet another beautiful area of the UK that you must explore. The area spans parts of Cheshire, Derbyshire, Staffordshire and Yorkshire. The area offers tons of wilderness to explore, with urban escapes nearby. Whether your explore on bike, foot or horseback, stunning views are ensured.