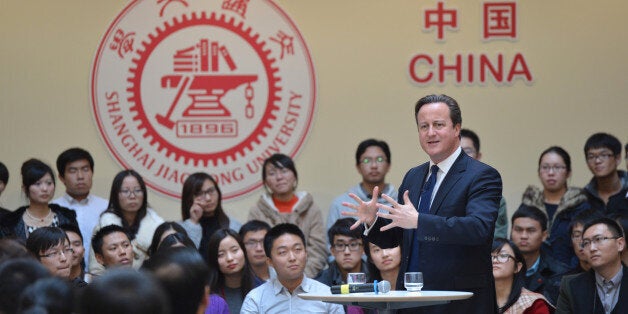 Tory minister Michael Fallon has sparked an outcry from MPs and human rights groups after insisting that concerns about China's human rights abuses should not "get in the way" of commercial opportunities for Britain.
Amnesty International UK's head of policy and government affairs Allan Hogarth told the Huffington Post UK: "It's disappointing to see Michael Fallon suggesting that it's somehow a question of we either trade with China or we push for human rights reform in China.
"Desperately-needed improvements in human rights in China will, in the long run, be good for trade relations between us as well as transforming the lives of thousands of persecuted people in China. Mr Fallon might like to present this as an either/or, but it's nothing of the kind."
Labour MP Ann Clwyd, chair of the all-party parliamentary group on human rights, said: "I suspect we – the UK, as well as the EU and others - don't get the balance right when trade is an issue, especially with a country deemed to be as important in this regard as China.
"MPs must therefore put more pressure on the PM and this Government to ensure that controversial issues are always raised in a meaningful way with the Chinese, including during this visit – and not set aside in an opaque box marked "human rights dialogue".
Speaking to the BBC's Daily Politics on Monday, business minister Fallon said: "China is a valued trade partner. We have a human rights dialogue with China, there was a meeting on that last month...These things get raised but we should not allow them to get in the way of a very important and deepening trade relationship."
David Cameron said today that he wanted to strengten the UK's "very strong" ties with China as he welcomed Mr Li to Downing Street.
As talks began in the Cabinet Room, the Chinese premier, speaking through an interpreter, said: "You and I, and the people of China and the UK, share a strong wish for stronger co-operation."
However deputy prime minister Nick Clegg warned that it was impossible to ignore China's "large-scale and systematic human rights abuses".
Speaking at the launch of the first phase of the Liberal Democrat manifesto for the general election, the Liberal Democrat leader said: "We can't ignore the large-scale and systematic human rights abuses which still continue in China to this day [and] the very widespread use of the death penalty."
He added: "We have seen economic transformation on a scale possibly unheard of in the modern world where millions of people have become economically emancipated but where they are still politically shackled to a doctrine which is a one-party state communist doctrine which is the antithesis of the kind of open, democratic society that I believe in."
"Commercial prosperity in China, economic transformation in China, will lead to an ever increasing pressure for social and political emancipation as well. But, that doesn't mean we can't, in a respectful but firm way, as we do, as the Prime Minister did when he was in China himself recently, point out that we remain deeply, deeply concerned about the very large scale abuses of human rights that still occur."
Other Tory MPs defended Fallon's remarks. Richard Graham, head of the APPG for China, told HuffPostUK: "Michael Fallon is a Minister for the Departments of BIS and Energy. On which some important agreements are expected to be signed during this visit, and he is rightly focused on that."
"The balancing act is having a dialogue on sensitive issues which avoids lecturing China, and recognises the key Chinese aims of strengthening the rule of law and clamping down on corruption."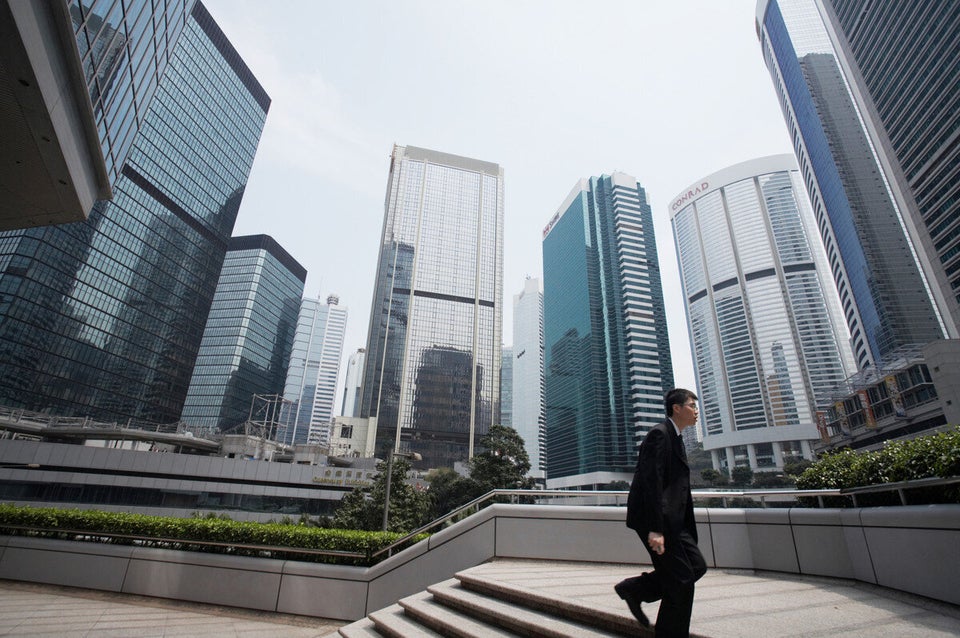 8 Ways China Is Beating Britain