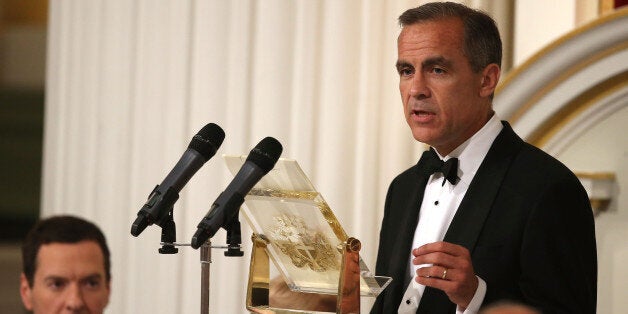 The Bank of England governor, formerly head of the Bank of Canada, moved to London with his wife Diana and four daughters last year and are now reported to be living in a £3 million house in West Hampstead.
The ex-Goldman Sachs banker's pay packet caused controversy at the time of his appointment, as he also a housing allowance of £250,000-a-year housing allowance, or £4,800 a week.
According to the Bank, Carney received a salary of £586,010 for the financial year 2013/2013, bringing his combined pay package to over £874,000.
When questioned by MPs about the subject, Carney said the package had to account for moving "from one of the least expensive capital cities in the world, Ottawa, to one of the most expensive".
The costs of Carney's £102,816 relocation included:
Final flights to the UK for Mr. Carney and his family, as well as pre move home/school-search related flights [Mr. Carney's family flew economy class]
Accommodation and ground transportation costs for Mr. Carney and his family during school/home search trips
Packing/unpacking, and removal and relocation of all household items
Moving insurance
Other removal related costs such as customs fees, interim furniture rental, et cetera
Relocation consultancy fees including home/school search assistance
Other miscellaneous expenses, including tax advice
Chancellor George Osborne told MPs at the time: "As Mark Carney is moving from Canada with his wife and four children, the non-executive members of the Court of the Bank of England have said they will consider in addition a relocation and accommodation package, which you would expect with such moves."
The Bank is not funded by taxpayers, but draws its funding from sources like the wider banking sector. The main source is known as a "cash ratio deposit", through which banks deposit cash interest-free with the Bank, which sinks it into investments that pay interest. The interest earned from the deposits is used by the Bank in order to fund its operations.