Nike have unveiled their latest running shoe which is inspired by a true Olympian.
The Iconic Nike Air Zoom Pegasus 31 has been engineered with the help of Olympic Gold Medalist Mo Farah and with the insights from over 16,000 wear-tested miles logged by runners of all levels.
The latest design and inspiration came from all corners of the running world including the double gold medalist and three-time world champion.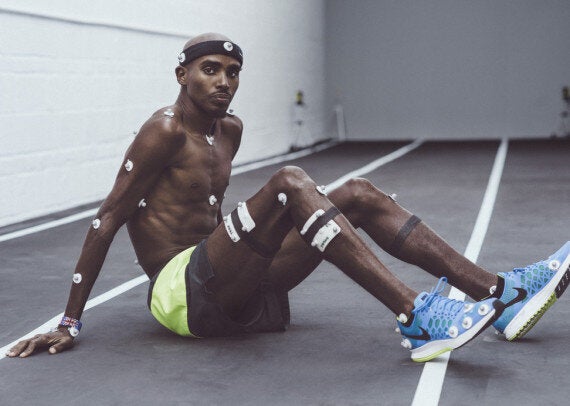 Mo Farah weartesting Nike AIr Zoom Pegasus31
When asked by Nike Mo Farah said 'The Pegasus is one of my favorite shoes and it just keeps getting better.'
He remembers immediately feeling a difference in the Peg 31 prototype. 'The first time I put on the Peg 31, I felt faster off the ground. I loved that snappiness and snug fit combined with the soft cushioning and protection that I need for my 100+ miles a week'.
The new Pegasus is faster and more responsive than any version in its impressive 31-year heritage. The latest shoe retains key features loved by loyal Pegasus runners – heel Zoom Air units for a cushioned, quick and responsive ride, a breathable upper and excellent fit.
The same Nike Air Zoom Pegasus 31 that elite athletes train in is available today on nike.com.`