Kristina Rihanoff had an embarrassing moment at Royal Ascot yesterday after she was escorted away by security as her "unique" (that's one word for it…) outfit choice was in breach of the event's strict dress code.
The 'Strictly Come Dancing' professional turned up to the event in a dress to rival Lady Gaga herself, which was - in keeping with the racing theme - made entirely out of betting slips, which she paired with an absolutely enormous fuchsia hat.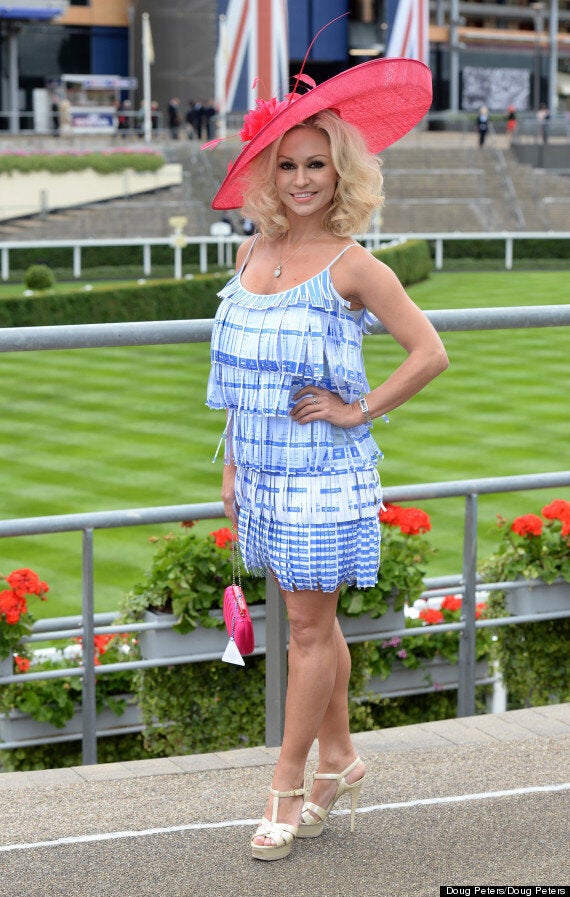 Kristina Rihanoff serving 'betting slip real-ness'
While we can't say we love the dress - until you realise it's made out of betting slips there's no denying it does just look slightly like an old table-cloth - we have to admire the creativity behind it at the very least.
Unfortunately for Kristina, the security at the Royal Ascot were less impressed, claiming the outfit's spaghetti straps violated their dress code, and escorted the dancer off the premises, covering her in a blazer to protect the crowds' delicate eyes.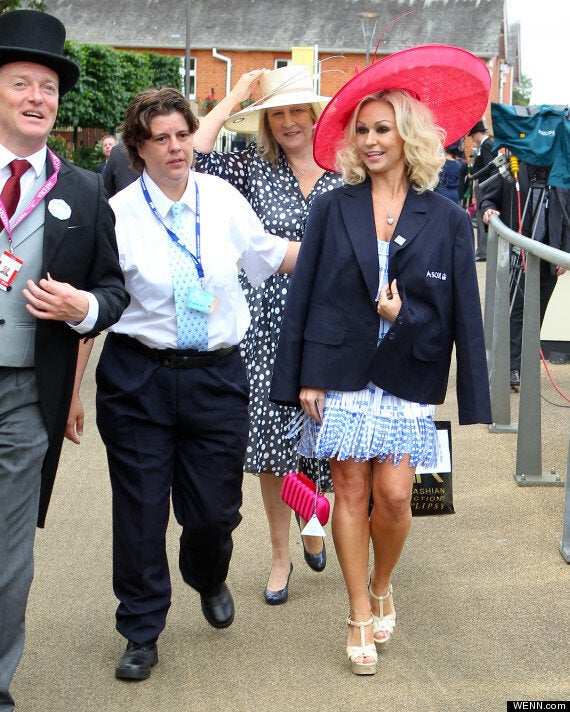 Kristina is escorted from the premises draped in a blazer, but still sporting that fabulous hat
That's right, she was literally removed from the event by the fashion police.
Undeterred, Kristina had another dress to hand and returned to the races after a swift costume change.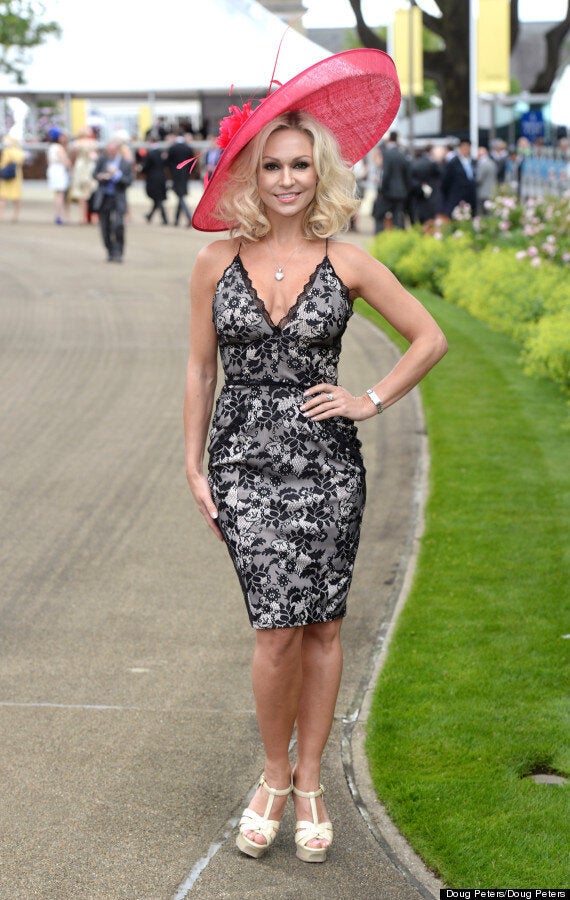 Looking at the sleeveless, low-cut dress we're a little at a loss as to exactly how the second dress was any more appropriate than the first - other than the fact it wasn't made out of recycled materials - but what we are pleased to see is that she wisely chose not to ditch the real the star of the show, her giant pink hat.
You just can't keep a good thing out, can you?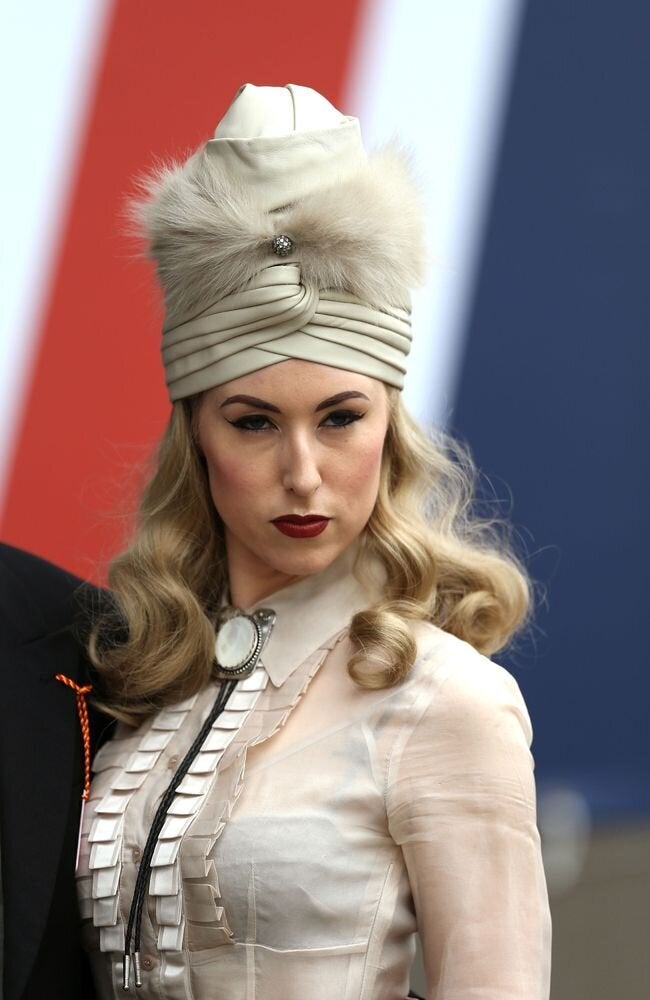 Ascot Hats
href="http://www.facebook.com/HuffPostUKEnt"target="_hplink">LIKE US ON FACEBOOK

| FOLLOW US ON TWITTER