UPDATE: Pregnant Josie Cunningham Wants NHS Help To Kick 20 Cigarettes A Day Habit
A wannabe glamour model who sparked outrage by claiming a £4,800 breast enlargement on the NHS has revealed she is receiving taxpayer funded taxi rides – to the tune of £6,000 a year.
Josie Cunningham says she needs the hand-out because travelling on public transport gives her panic attacks, The Sun reported.
The 23-year-old, who has previously spoken of her desire to be "the new Katie Price", charges two taxis a day to Leeds City Council to take her children back and forth from school at a cost of £150 a week.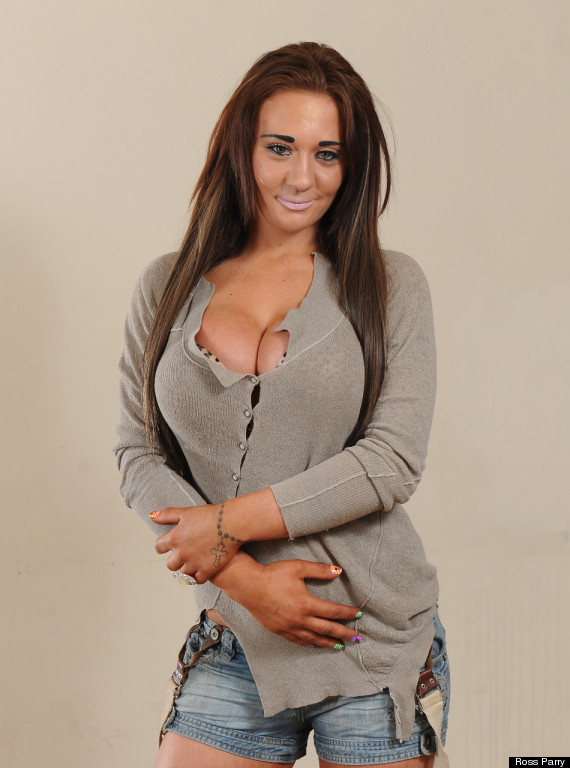 Josie Cunningham had a £4,800 breast enlargement operation on the NHS
She said: "You wouldn't see Katie Price get a bus – and I'm much more hated than her."
Cunningham, who is four months pregnant with her third child, has also had £1,500 of Botox injections to treat excessive sweating and £2,500 of dental treatment – also on the NHS.
SEE ALSO:
Earlier this year she announced her intention to abort her child to increase her chances of appearing on Celebrity Big Brother, but has since said she intends to keep the child.
Of her taxpayer-funded taxi rides, she added: "Why should I foot the bill when it's the public who cause me so much discomfort? They can pay for it.
"I couldn't get a bus again. I'm too well recognised and the amount of hate I receive makes it impossible to get public transport.
"Taxpayers should be grateful it's only taxi fares and not private hire cars."
A spokesman for Leeds City Council told Huffington Post UK it does not comment on individual cases.
On Monday an unrepentant Cunningham posted a selfie during one of her school runs on Twitter with the words: "Sticks and stones may break my bones, but tax payers will always fund me"
Sticks and stones may break my bones, but tax payers will always fund me :) #NeedToSortMyBoatRaceOut #SchoolRun pic.twitter.com/c2MZWYvqU7

— Josie Cunningham (@JosieCOnline) June 23, 2014