Online dating is now well and truly mainstream - using Tinder has become a standard pastime for anyone in their twenties or above - finding love online has finally lost its social stigma.
But if finding love based on person's appearance isn't for you, you might want to check out Loveflutter.
The UK company believe personality is key to finding a relationship - the app required users to pass an 'interesting' test before signing up when it first launched.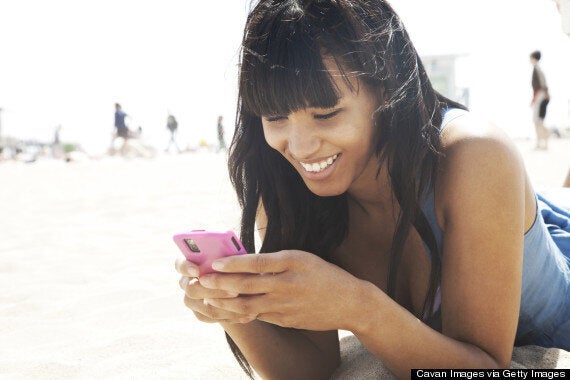 By writing a short statement about their personality, the app allows daters to find a match based on common interest - it's been heralded as "a more quirky Tinder" by TechCrunch.
Co-founder of Loveflutter Daigo Smith explained the thinking behind the app to HuffPost UK Lifestyle: "Whether it's in the real or digital world, first impressions count and that initial 10 seconds spent by a potential suitor reading your profile are crucial in grabbing their attention and sparking interest."
"We believe that first 10 seconds translates perfectly into 140 characters of text about you - nothing more, nothing less.
"Think of it as the greatest tweet about yours truly, a chance to show the real you through a fun story or 'quirky fact' about yourself," he added.
Sounds great, but how can you possibly sum up your whole personality in just a few short sentences?
Here are Loveflutter's top five tips for writing that all-important personality-first tagline:
1. Don't reveal too much.
Tease with your tagline, it's not a warts and all confession. Keep in mind, a little mystery is key, let them discover more about the intriguing person behind the story.
Attraction isn't just about looks, wit and humour play a key role. If you can make someone laugh in that magical first 10-seconds, you've made an instant connection and shown off a fun-side.
The days of 'cut and paste' are over, everyone's tired of reading those cliché taglines, 'I love walking in the park or 'I'm laid-back'. It's time to share something original and unique about you. Plaigarism in dating should be a criminal offence.
4. Be sincere and honest.
No one likes a bragger. Just as a photo of you sitting in a convertible car or lazing by an infinity pool encourages scorn, no one wants to read a self-proclaiming statement that screams 'Look at me, this is what I've done!'. Share genuine insight and you'll elicit genuine interest.
Unless you're pre-screening for a one-night stand (maybe you should try Tinder?) avoid the risque and vulgar at all lengths. The merest hint of past misdemeanours and ones to come will attract the wrong type of crowd.