"The rollercoaster was too scary". "But I'm the Queen of England!". "I accidentally booked a trip to the wrong Rome and my girlfriend dumped me when we wound up in Georgia instead of Italy".
If these sound like you like completely normal ways of complaining to the company that booked your holiday, you are in good company.
Travel company Opodo has revealed the strangest requests and complaints its customers have made.
They include a request for an airline upgrade from cargo to first class for a cat, asking the best way of warding off vampires and help to win back a girlfriend who had just dumped a holidaymaker.
One customer complained that the beach was not smooth enough, while another asked if he could take a plate of a mother-made roast dinner as hand luggage on a flight.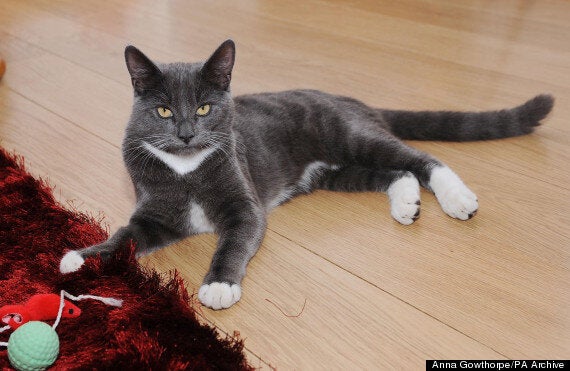 We have a strange feeling the person who asked their cat to be in first class also asked how to fight off vampires
They included a customer who called about her holiday abroad as it was "too hot," the food "too spicy" and "hardly anyone spoke English".
There was also a Brazil-bound holidaymaker who wanted to know if he needed a passport for his python snake which he wanted to take with him so he could reunite it with its family in the Amazon.
One love-lorn traveller, who thought he had booked a romantic trip for two to Rome in Italy, instead landed in Rome, Georgia, in the USA.
He called to demand help to get back his furious girlfriend who had dumped him for the mistake.
A thrill-seeker who booked a trip to Universal Studios in Florida, then requested a refund for his trip as one of the rides, the Incredible Hulk roller-coaster, had been too scary.
One person who called, claiming to be the Queen, asked for a free first-class trip to Australia and threatened the staff member with jail for treason if the request was refused.
A honeymooning couple asked for a full refund for their Maldives holiday as it had rained on one afternoon during their two-week trip and they had been told it would be "sunny day-in-day-out."
Opodo didn't specify whether the same people were behind more than one of the complaints. Given how stupid they are, we can only wonder.