How much kissing power do you have?
That was the question asked by an entrepreneurial teenager intrigued by the process of locking lips.
Filmed in Trowbridge, Wiltshire, UK in 1965, the video shows Malcolm Pickard's hilarious invention - The Snogometer.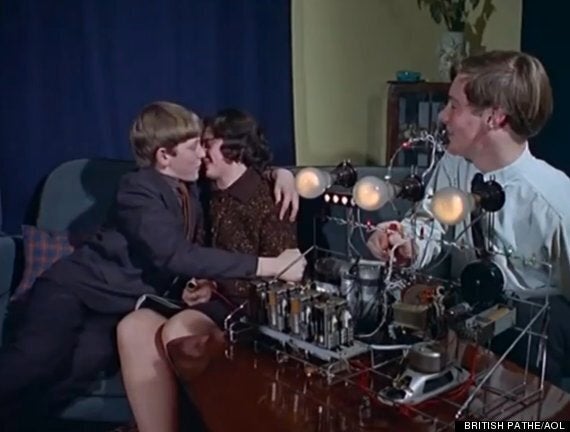 The fantastic contraption supposedly measures the voltage of two people smooching, with the adults and teenagers receiving rather different results.
We're not sure if The Snogometer was for real, but this kitch video has serious comedy value - we love it.