A 20-year-woman has been found hanging from a tree in Pakistan's Layyah district.
Pakistani daily The Nation reports Muzammil Bibi was raped before she was strangled.
Her parents had reported her missing two days before her body was found on Friday.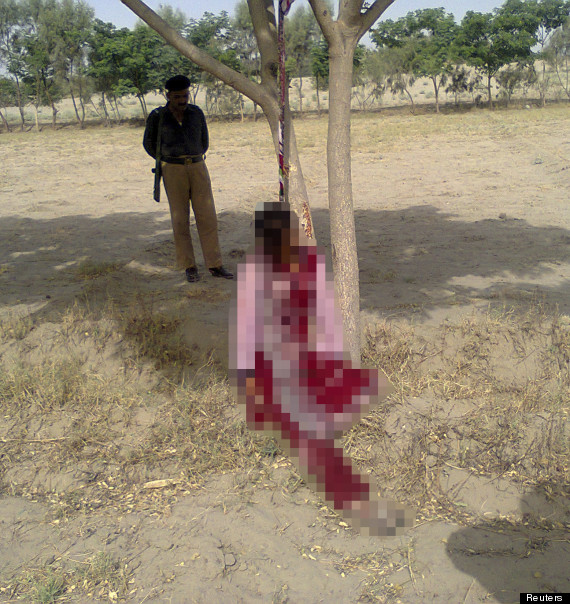 The body of Muzammil Bibi was found hanging from a tree in Pakistan's Layyah district on Friday
"This is the first time in my 22-years of service in the police that I have seen such a case when a girl was raped in this way and found hanging from a tree," senior officer Sadaqat Ali Chohan told Reuters.
He added: "We have heard of such cases in India but never in Pakistan. The girls' clothes were torn. We took her down and moved her to hospital. Her body had signs of resistance. We have arrested three individuals who have confessed to the crime."
One Monday Sky News reported Bibi's boyfriend of six months had been taken into custody after he confessed to the rape and murder.
Muhammad Saqib is alleged to have confessed to trying to force Bibi to have sex with two of his friends at a wholesale vegetable shop where she worked, but she refused.
Bibi's horrific death is a chilling echo of a spate of sex crimes which have taken place in neighbouring India.
Last month two teenage girls who had been gang raped were found hanging from a mango tree in Uttar Pradesh.