Saturday's loss to the Africans confirmed Bosnia and Herzegovina's elimination at the group stage, however striker Edin Džeko had a goal erroneously disallowed for offside at 0-0 and the Bosnians claimed captain Emir Spahić was fouled in the build-up to Peter Odemwingie's winner.
To compound the agony of ejection, referee O'Leary was pictured warmly embracing Nigeria goalkeeper Vincent Enyeama at full-time, which has enraged the defeated Bosnians.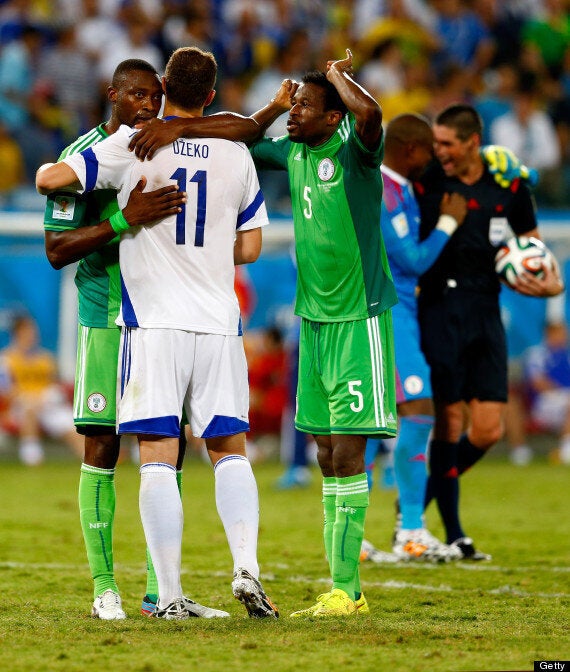 Vincent Enyeama shares a hug with referee Peter O'Leary at the end of the game
"Over 1 billion viewers saw Edin Džeko was denied a goal in the 20th minute," the petition reads. "We hope Fifa will change some details and change the result as well."
Džeko labelled New Zealander O'Leary "shameful" in the aftermath of his country's second defeat in Brazil.
When asked what happened during a game in which he hit the woodwork in stoppage-time, Džeko replied: "The referee happened. We are going home, we are sad because of that, but the referee should go home too, because he changed the result, he changed the game, and that's why we lost.
"We tried to come back after the goal where there was obviously a foul on our captain and before when I scored a goal it was not offside. Nigeria played good as well, but the referee was shameful for this competition."
Popular in the Community