David Gray hasn't released a record for four years. What's been going on - swimming in his LA pool, counting his White Ladder royalties, humming a new tune that sounds strangely like hits 'Babylon' and 'Please Forgive Me'?
Hmmm, apparently not. According to an infectiously enthused David, there's "no Sean Connery tan here - I'm still that pasty, anxious-looking person you'd expect".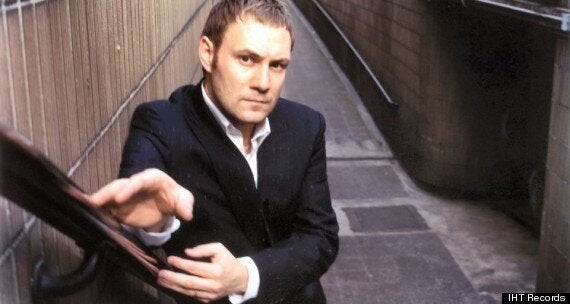 David Gray - back, and bouncier than ever before...
So what HAS been going on? He's been "finding a producer to take me out of my comfort zone… suffering a couple of false starts… making a brand new beginning… marking the end of an era… taking the blinkers off".
In a nutshell, his great dilemma began with the success of 'White Ladder', David's multi-million-selling, radio-uber-friendly, singalong a-songwriter's album played in a thousand pubs ever since its release in 1998.
Six studio albums later, he reveals he couldn't face repeating himself. "I realised I'd compartmentalised and brutalised myself into some sort of cart horse - the blinkers were on."
And the result is 'Mutineers' - a distinctly upbeat offering, with song titles that include 'Cake and Eat It' and 'Back in the World'. The key, apparently, was finding Andy Barlow, a producer willing to take him places he begged not to go - are the pair of them still talking now the album's complete?
"We'll make music together again, definitely," David attests. "Even if we both end up in straitjackets, like something out of Inspector Clouseau."
How important is commercial success this time around?
"I'm ambitious for it, but I can't control it," he says calmly. "The world is bovine. So I just have to keep a smile on my face. The reward has to be in doing it."
By his own admission, David is intense in both good and bad ways. So, I wonder, what advice would he give now to that young musician, 20 years ago, hoping for a break, and then terrified when he got it?
He laughs, delightedly. "Just fucking relax. But then that's taken me decades, as I'm so tightly wound. So I'd have to recommend some patience, too."
David Gray's 'Mutineers' album is released on 30 June. Listen to the first track 'Back in the World' below...