There has been a sharp rise in the number of people having extreme adverse reactions to popular fat-burning supplement 2,4 Dinitrophenol (DNP) - including difficulties breathing, fast heart rates and even a number of deaths.
According to the new figures, DNP has increased in popularity, but the supplement has been associated with several fatalities across the UK.
Last year HuffPost UK reported on the deaths of students Chris Mapletoft and Sarah Houston, both of whom tragically died after buying DNP pills online.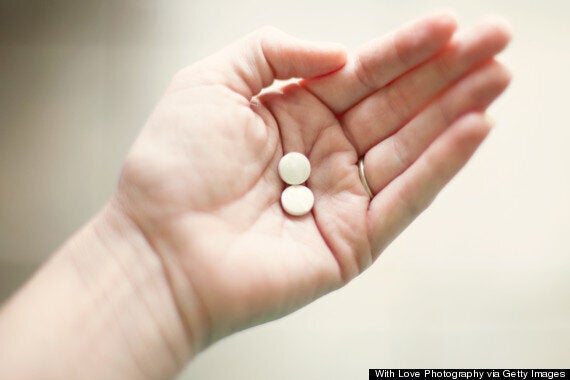 DNP has also been linked to a number of health complications including difficulties breathing, fast heart rates, fever, nausea and vomiting.
Experts have said more needs to be done to warn users that taking the supplement can have fatal consequences.
Although DNP is not a licensed medicine, it is used for fat burning or "body sculpting" and is readily available online.
Researchers examined the harmful effects of DNP reported to the National Poisons Information Service (NPIS) between 2007 and 2013.
Writing in the Emergency Medicine Journal, they said NPIS staff have become "concerned" about the rising number of queries about DNP.
They noted that during the study period there were 30 "systemic exposures" to the supplement, resulting in a number of adverse effects. Of these 30 cases, five patients died, the authors, from NPIS, said.
Half of the 30 had fever, two in five had abnormally fast heartbeats or sweating, 27% had nausea or vomiting and 23% suffered breathing difficulties. Others had headaches, skin discoloration or became agitated after taking the supplement, the researchers found.
Meanwhile the number of queries made by doctors about the supplement has also soared. In 2011, health workers across the UK accessed Toxbase, the NPIS toxicology database, just six times with queries about DNP. But in 2013 this rose to 331.
"In recent years DNP has increased in popularity as a supplement for weight reduction, 'fat burning' and body sculpture, with use facilitated by availability for purchase via the internet," the authors wrote.
"Several recent cases of severe toxicity have been reported. This study documents a substantial recent increase in the frequency of DNP toxicity reported to poisons centres in the UK, with associated high morbidity and mortality."
The Food Standards Agency has issued warnings about the product but the researchers said more must be done to alert users to the harmful effects.
They wrote: "Additional steps may be needed if episodes of severe toxicity continue to occur, such as the provision of tailored information to groups at particular risk such as gym users, body builders and body sculptors."
Professor Simon Thomas, director of the NPIS, which is commissioned by Public Health England, said: "It is important that people understand that any dose of this drug poses a potential risk to the user. With four deaths in less than two years, it is clear just how toxic this drug is.
"We saw an increasing number of inquiries, involving people with severe toxicity, during the study period. There is some indication the numbers have dropped in 2014, perhaps due to warning messages put out, but it is early days and we will need to continue monitoring.
"We strongly advise people not to take DNP as a weight loss aid."