Can it be a coincidence that with England set to play their last World Cup match today the transfer talk is intensifying in this country? Suddenly, Manchester United are about to bid £34 million for Luke Shaw and have a deal in place to sign Ander Herrera after those meddling imposters failed to last year.
Shaw, 19 next month, will make his competitive England debut against Costa Rica on Tuesday night, which should drive up his price tag irrespective of the game's meaningless significance for Roy Hodgson and his squad. Southampton's new manager, Ronaldo Koeman, has all the hallmarks of what Americans would describe as a "hard-ass" and another paper claims Southampton now want £40m for Shaw.
United, after their horrendous transfer window last summer, have only bought a teenage Serbian goalkeeper, which doesn't really count in the grand scheme of things. Be it £34m or £40m, the figure would make Shaw the most expensive teenager in world football.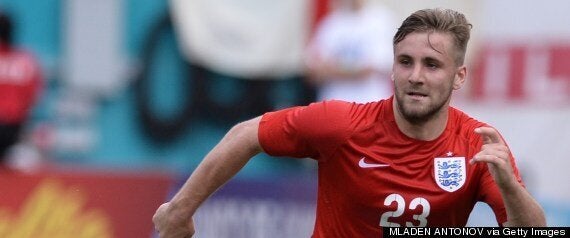 Shaw told Southampton he wanted to join United this summer
Marca, meanwhile, claim United will pay Athletic Bilbao £28m for midfielder Ander Herrera. United's midfield problems, if you are a fan of any side that have beaten them in recent years, have been ongoing for the best part of a decade.
Rio Ferdinand has already left United and the Mail say he has agreed to reunite with Harry Redknapp at Queens Park Rangers on a free transfer.
And now onto the tiresome Luis Suárez. Just about anyone who is associated with the Uruguayan, be it relatives, teammates or pets, are suggesting he wants to go to Barcelona now, which is of no surprise to anyone. Everyone would just be grateful if this protracted transfer happens quickly.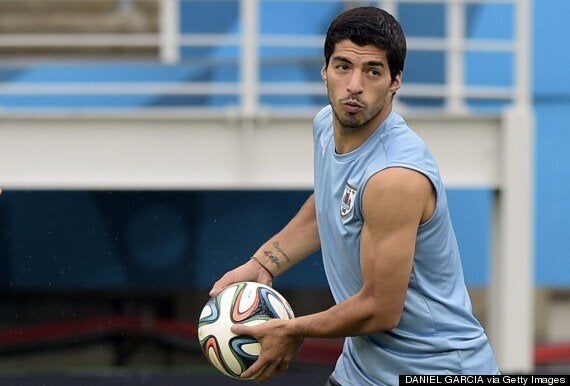 Suárez only signed a new contract at Liverpool last year
Real Madrid's quicksilver winger Angel di María is unsure if he will remain at the Santiago Bernabéu, amid supposed interest from Arsenal and Manchester United. The Argentine was man of the match in the Champions League final but due to Real's plethora of attackers - and likely reinforcements - could become marginalised.
Romelu Lukaku, he of two touches in the opponents' penalty area this World Cup, will not be allowed to go out on loan for a third successive full season by Chelsea. They might have a re-think if his finals form is anything to go by.
And perhaps the funniest of all of this morning's rumours: Sunderland defender John O'Shea is happy to stay at the Stadium of Light despite speculation linking him with Tottenham. Spurs will be happy if it stays that way.