Ellen DeGeneres: this boy sees your Oscars selfie, and raises you one -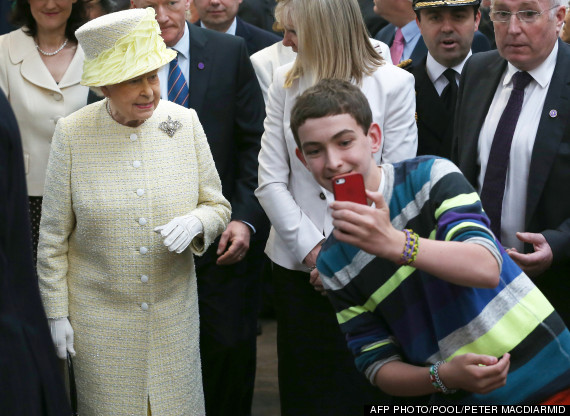 Yes, a selfie with the Queen - it doesn't get more celebrity than that. And by 'celebrity' we do of course mean 'potentially treasonous'.
The young fella in question took his chance while the Queen and Prince Philip were being given a tour of St George's indoor market in Belfast - and it's brought to mind one of our favourite tweets of last year:
A onesie - What the Queen calls a selfie.

— Amanda (@Pandamoanimum) November 19, 2013
Of course, this wasn't the only gem to emerge from Her Majesty's trip to Belfast: check out how impressed she was by the Iron Throne from Game of Thrones!