Today's teenagers are the most ambitious in a century, but also the most concerned that the current economic crisis will stymie hopes of achieving their dreams, according to a new report.
Almost a fifth of the upcoming generation see work as a means to make a difference, with just 10% of Baby Boomers felt the same way.
The research, commissioned by the National Citizen Service, found that nearly eight in 10 modern teens say career success is important to them, compared to 58% of the Greatest Generation (born 1901-1924) and 62% of Baby Boomers (1943-1960).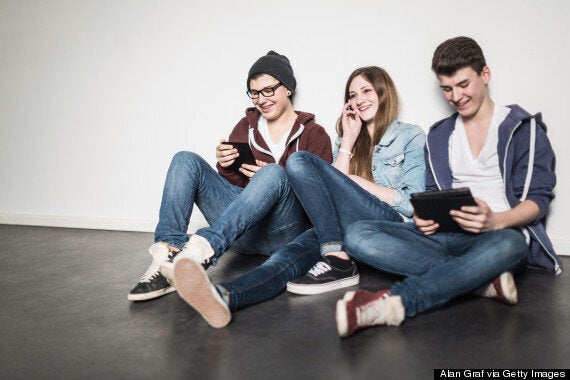 Today's teenagers are the most ambitious in a century
But some 92% of modern teens expect to encounter challenges when looking for long-term employment, higher than any generation before them, increasing from 45% of the Greatest Generation to 57% of the Silent Generation (born 1925-1942), 74% of Baby Boomers, 87% of Generation X and 91% of Generation Y (1983-2001).
But today's teens, Generation Citizen, were found to be the most entrepreneurial of all the generations, with almost one in 10 aspiring to start their own business, compared to only 4% of Generation X.
Dr Heather Ellis, senior lecturer in history of education at Liverpool Hope University, said: "By looking at modern teens - Generation Citizen - against a backdrop of the generations before them, this research suggests that we are actually looking at the most ambitious, entrepreneurial and, interestingly, most altruistic generation since the war generations."
"With the introduction of the welfare state, free secondary education and healthcare, the Baby Boomers were the first generation not to have to worry about going hungry, being unable to afford to see a doctor, or not having enough money to further their education.
"In contrast, Generation Y and Generation C, growing up against the background of the recent financial crisis and economic recession, are much more acutely aware of many of the issues that worried the war generations such as financial security and supporting their families."
Almost half of the Silent Generation (48%) expected to have a job for life, while fewer than one in five (19%) of today's teens agree with this.
The research also shows that Generation Citizen do not feel as prepared as they could be for the complexities of today's jobs market.
Almost one in four (24%) cited a lack of training, 23% said they lacked confidence in their own abilities while just over one in ten (13%) said not being able to afford to be an intern or volunteer was a key barrier to securing long-term employment.
Michael Lynas, chief executive of NCS, said: "It's fantastic to see that Generation Citizen is so ambitious and just as important, that they hope to use these aspirations to make a difference to others and society.
"We need to make sure that they are equipped with the right tools and opportunities to fulfill these ambitions as they enter a complex jobs market."
The report, entitled Evolution of the Teenager, referenced research from 3,600 people aged 13-95. Respondents were asked to answer in the mindset of their teenage selves.