Coach Roy Hodgson presided over the worst finals performance by the national team since 1958 and he admitted the standing ovation he and the players received from the travelling fans in Belo Horizonte on Tuesday evening was not merited.
Following the stultifying 0-0 draw against Costa Rica, there was no scorn from the stands as England supporters who had packed into the Estádio Mineirão chose to stand and applaud the under-performing squad when they went over to them after the final whistle.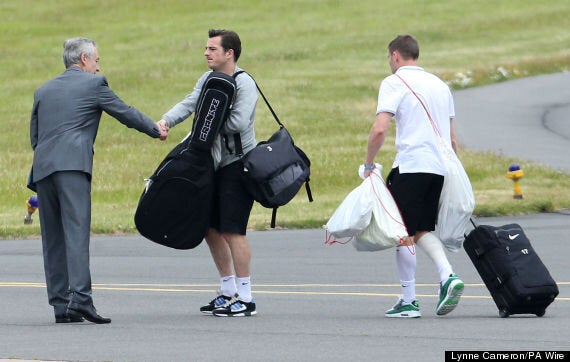 Leighton Baines - or is it Alex Turner? - returns after touring Brazil
"We are very grateful for the emotional moment at the end where they showed their support," said Hodgson, who has the full support of the Football Association despite the team's poor showing in Brazil.
"We are so sad and disappointed for them because we know what they're going through. We had nothing to play for, and our fans appreciated that by giving us an ovation that, obviously, our results didn't merit."
Popular in the Community