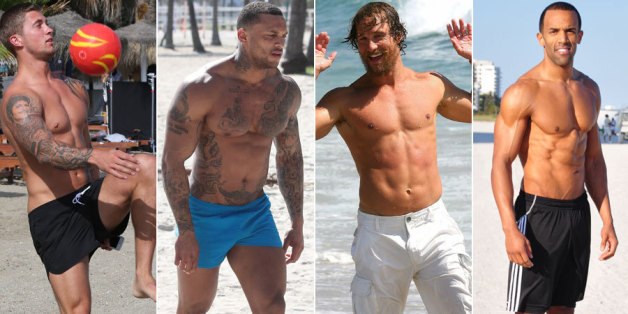 Splash
Oh how we love summer. When the sun comes out - so do the boys, and boys + sun = no shirts, and that goes for the male inhabitants of celebville too.
And when there are paps about, famous types like David Beckham, One Direction, Tom Daley and Hugh Jackman, always make sure they're in tip-top shape when they hit the beach sans shirt.
Honestly, if only somebody would gather all of these topless pics and pop them in one easy-on-the-eye gallery.
Oh.
You're welcome.
LIKE US ON FACEBOOK | FOLLOW US ON TWITTER