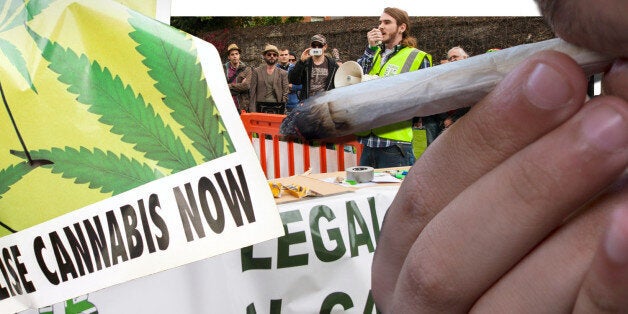 Britain's leading doctors have faced a fierce backlash from a drug policy expert after they this week voted down a motion that would push for the legalisation of cannabis in the UK.
In what has been called a "very strange" move, doctors at the British Medical Association's (BMA) annual representative meeting in Harrogate dismissed calls for drug legalisation to instead call for anyone born after the year 2000 to be banned from ever buying cigarettes.
Steve Rolles, the Senior Policy Analyst for the Transform Drug Policy Foundation, branded the BMA's reaction to the motion "both unscientific and unethical."
"Using punishment and mass criminalisation of young people as a public health strategy is an very odd thing for the BMA to endorse," he said.
"It effectively means directing resources away from proven health interventions into ineffective criminal justice enforcement.
"It's a position that is both unscientific and unethical. Doctors should 'first do no harm', yet 50 years of prohibition shows it is profoundly harmful."
He told HuffPost UK that it was "disappointing" that the motion was "so incoherent."
"That this Meeting agrees with the Chief Medical Officer that drug addiction is a health problem resembling alcoholism and smoking and asks the BMA to promote the legalisation of smoking cannabis."
Mr Rolles branded the wording "bizarre", and said it "probably doomed the motion before it was even debated."
"This wasted opportunity is particularly disappointing given that the the BMA produced an excellent report just last year highlighting the harms of prohibition, and the potential benefits of regulation," he said.
In a controversial bid to stop youngsters from taking up smoking in the first place, the BMA said that anyone born after the millennium should be prohibited from purchasing cigarettes. Such a measure could create the first "smoke free generation", medics said.
But Mr Rolles said that in practical terms "it's laughable - as one of the opposing speakers noted."
"It seems to come from the some well intentioned but ill considered place as the cannabis decision.
"Cigarette sales to children are already banned - an arbitrary ban on some but not all adults would be impossible to enforce and overtly discriminatory. It would mean in 2030 that you would need ID to prove you were 31, not 30, to buy cigarettes.
"Improved regulation, public education, treatment and harm reduction such as NRT and e-cigs are already dramatically reducing cigarette use. Defaulting to a prohibition model that we know is likely to increase harms rather than reduce them would be a big mistake."
Cities including Paris, Warsaw, Mexico City and Rome will be calling for action, while in London there is expected to be a public gathering in Parliament Square where a billboard has been erected to face Parliament which will "underscore the Prime Minister's inaction on drug policy."
Popular in the Community