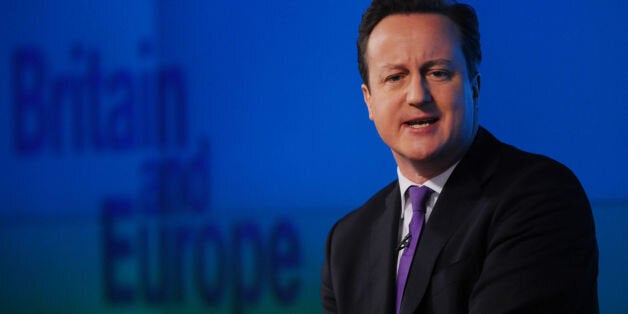 The five things you need to know on Friday 27 June 2014...
1) 'COGNAC FOR BREAKFAST'
Jean-Claude Junker should be confirmed as the nominee to be the next president of the European Commission today, in the face of opposition from David Cameron. On the eve of the vote of European leaders, forced by the prime minister, someone has been briefing British journalists in Brussels that Junker likes a bit of a drink.
The former Luxembourg prime minister's liking for "a cognac at breakfast" were apparently causing concerns in Brussels, one European diplomat said: "His alcohol consumption has been raised by a number of leaders since the (European) parliamentary elections." However it is likely to be Cameron who is downing his sorrows later today, not Junker.
And as leaders arrived at the summit this morning, Finnish prime minister Alexander Stubb said it wasn't cognac that Cameron needed to be worried about: "I think in the UK some people really seriously need to wake up and smell the coffee," he said. "The EU is a very good thing for the UK. Over 50% of the trade of the UK goes to the EU. If that were to be cut off, I think the continent would be cut off, seriously."
Today's Memo is edited by Ned Simons as Mehdi Hasan had too much cognac at breakfast with Jean-Claude in Brussels this morning. Whereas I have had exactly the right amount.
2) BRITAIN IS A 'BANANA REPUBLIC'
The former head of the military, Lord Richards of Herstmonceux, has hit out at the government's defence cuts, saying they could leave Britain with an army more suited to a "banana republic". In an interview with House Magazine and reported in the Daily Mail, Richards also attacked the "bean counters" at the Ministry of Defence who stripped his successors of being allowed to live in Kensington Palace. And he said defence secretary Philip Hammond would "never make a soldier".
A survey this week suggested Diane Abbott was the favourite among Labour supporters to be the party's candidate for mayor of London in 2016. But one name left out of the poll was Margaret Hodge. The Barking MP, who helped see off the BNP in 2010, has stayed quite tight lipped in public about whether she will try and succeed Boris. She told The Huffington Post that rumours circulating this week, perhaps designed to smoke her out, that she was about to announce her candidacy were "rubbish" and "not true".
But she left herself a whole load of wiggle room for a future announcement. "Lots of people are asking me to stand," she breezily admitted. "It would be a fantastic job." Why are people asking her to stand? "I've got some attributes and some experience."
4) PAXMAN: NEWSNIGHT MADE BY KIDS
Newsnight is made by "13-year-olds", Jeremy Paxman has said. The show's former presenter told a festival that his old colleagues were still young idealists, wanting to "change the world". The Daily Telegraph reports he admitted to being a "one-nation Tory" who thought idealism being a "fools' errand". He added: "are there any members of the press here?" There were.
5) MILIBAND'S SCOTTISH MISSION
Ed Miliband will today urge Scots to vote No to independence in September's referendum so they can be part of his party's "mission to change Britain". He will use a speech in Edinburgh to argue: "The way to think big in the 21st century is by changing the United Kingdom".
He will set out Labour's plans to change the economy to "make it more equal" and his party's ambition to change society "to make it more fair". The Labour leader will highlight the role Scotland has played in the United Kingdom in the last 300 years and will go on to argue it can play a key part in changing the UK for the better.
Isabel Hardman in the Daily Telegraph: Honourable Members have no reason to be camera-shy.
Philip Collins in The Times: Petulance will get you nowhere, Mr Cameron.
Paul Goodman on ConservativeHome: The atom bomb option of all women shortlists
Got something you want to share? Please send any stories/tips/quotes/pix/plugs/gossip to Mehdi Hasan (mehdi.hasan@huffingtonpost.com), Ned Simons (ned.simons@huffingtonpost.com) or Asa Bennett (asa.bennett@huffingtonpost.com). You can also follow us on Twitter: @mehdirhasan, @nedsimons, @asabenn and @huffpostukpol
Popular in the Community