One Direction managed to outshine the tennis players at Wimbledon on Thursday, bringing the tournament to a standstill as their diehard fans flooded the gates to catch a glimpse of them arriving.
Niall Horan and Liam Payne took time out from their grueling world tour to support Heather Watson - the last British female left in Wimbledon.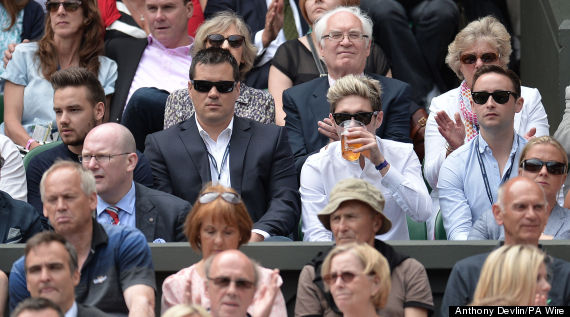 Oooh, hasn't Harry Styles got tall? Oh, wait...
The Irish singer was supping a beer as he sat next to his bandmate and their security team as they watched the match from the stands.
And it sounds like it was just as well their security team were there, with The Mirror reporting that huge crowds came out to wait for the boys as they made their way through the gates at the All England Club.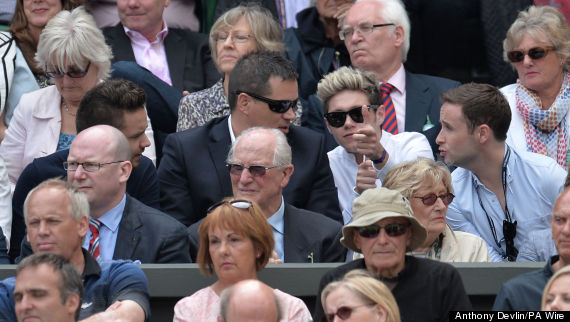 Liam and Niall in the stands
The group have become the most sought after act in 'X Factor' history, despite only coming third in the competition, with previous winner Leona Lewis claiming she would find that level of fame scary.
She recently told Digital Spy: "I've never had anyone hide in a bedroom or someone get into my hotel room. What One Direction have, that's just terrible."
Of course, Liam and Niall aren't the only sports fans in 1D, with Louis Tomlinson recently forking out to buy his beloved football club, the Doncaster Rovers, having already joined their Reserves team on a non-contract basis last year.
href="http://www.facebook.com/HuffPostUKEnt"target="_hplink">LIKE US ON FACEBOOK

| FOLLOW US ON TWITTER