A team of British superhero robots has invaded America.
There's MapleBird, one of the smallest unmanned vehicles in the world. There's the four-legged MechaMonster, the Shadow 'Dextrous Hand', and PiBot, the tiny, plucky upstart of the bunch, running off a credit-card sized computer.
No, they're not quite the Transformers. But they're British - and awesome. And they represent the vanguard of our growing role in the global robotics revolution.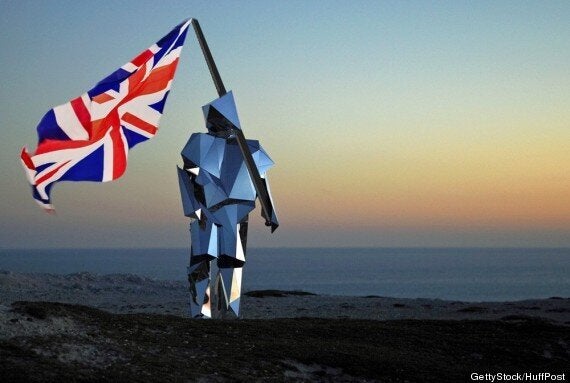 The idea of a British robotics trade mission to Silicon Valley sounds odd at first. What do companies do on these missions? Don't they already have robots in California? And let's face it, when we think about UK 'success stories' in tech, robotics doesn't spring to mind first. Names like ARM, hotspots like the 'Tech City' roundabout and global rockstars like, well, Rockstar North are obvious. But we tend to assume that we Brits are not much cop in the more exotic end of things. Private satellite development, perhaps. The development of nuclear fusion, say. Or robots.
But as the trade mission is attempting to prove to the Americans, the UK robotics 'scene' actually has an abundance of talent and ideas. We just have to get the mix right -- and find the global partners to lift us up to the next level.
"The eight UK companies going on this mission are the cream of the crop in terms of robotics and autonomous systems and this week could potentially shape the future," writes Huw Davies, lead technologist for TSB responsible for robotics here on HuffPost.
"The companies are involved in work on everything from toys that operate autonomously to intelligent furniture and sophisticated robot hands that have human features. These are all exciting and potentially market changing technologies."
Joined by the minister for universities and science, David Willetts MP, the teams on the mission took part in discussions, pitches and roundtables with investors and other robotics pioneers in San Diego, Silicon Valley and San Francisco, where the mission ended Friday.
So what's the mission for -- and how will TSB be able to judge its success?
"What we're trying to do is think about commercialisation. How can we connect these companies with making money at the moment with what they've currently got, and what they need to develop," said Mike Biddle, deputy director for innovation programmes at TSB.
"Likewise how can we start to spread the word and build the UK sector that we can start to develop those more future-thinking solutions that we will need. It's not about trying to paint a picture from Minority Report or The Jetsons, but it's about trying to think about what is it we've got today, what is it we've got to work on next, what's holding things back, and if we as a public funder can start to help the UK businesses to address those barriers."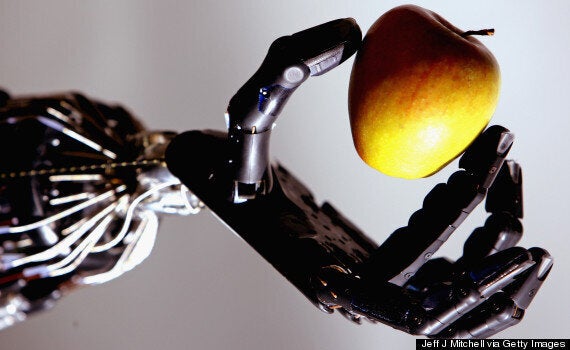 Above: the Shadow 'Dextrous Hand' artificial limb
The companies competed with many other entrants for the coveted places, though they also had to pay just under £2000 to attend. Biddle said they represent the broad swathe of UK robotics companies and the different stages of business, from early start-ups to established players.
"Then you've got some of the autonomous vehicle side… you've got another side of things yet again in terms of gaming. Then you have the likes of Sebastian Conrad and Associates who are looking at how some of these systems that might be a robotic companion in the future and how people will interact with that."
Robotics still has the feel of a "sci-fi" industry -- but in fact it's been around in various forms for at least four decades. And it's probably fair to say that the UK hasn't made a tremendous impact so far, compared to the US at least. So what's different now? Isn't the mission - as Forbes aptly put it, "taking coals to Newcastle"?
"I think the Brits are very creative. We will tend to find ways to solve problems. Sometimes people think about a big system solution whereas in actual fact there are things we can do to solve things quickly. We have a great engineering background. The bit we bring is about moving quickly and delivering solutions that work," Biddle said.
The companies attending the 2014 robotics trade mission were:

Agilic: a Bristol Robotics Lab working on PiBots, or educational robots built to work with the Raspberry Pi
AuraTech: "AuraTech offers engineering and design consultancy services for remote technology applications, and is currently working on a Remote Operate Aerial Endurance Vehicle (ROAEV)."
D-RisQ: "D-RisQ produces automated formal analysis tools that change the way the world develops safety critical systems and software in sectors where the consequences of failure -could be catastrophic"
MapleBird: makers of one of the world's smallest UAVs, modelled on the flight of a bird
Reach Robotics: a robotics entertainment company based at the Bristol Robotics Lab incubator.
Sebastian Conran Associates: London-based product design and development studio that focuses on transforming science into culture to create robotic experiences in the home.
Shadow: makers of the "Dexterous Hand" artificial limb
Two of the companies on the mission (above) have come out of the Bristol Robotics Lab, a research institute and incubator, proving that there is still space for the upstart inventor in robotics. For now. But with companies like Google and Amazon already making huge investments in the future of robotics, is it inevitable that the smaller British start-ups will be swallowed up by larger beasts of the tech world before they have a chance to grow?
"You'll start to see a variety of players," says Biddle.
"You will see big companies get involved and acquire some of the smaller ones. What we're in is how can we help some of those small and micro companies grow into big companies too.
"It's not about trying to pick one particular company, it's about trying to pick the race."