Vincent Enyeama had already denied Lionel Messi from one free-kick before he bizarrely conceded the little genius's second dead-ball attempt, and he appears to have shed light on just why.
Footage has emerged of Enyeama enjoying a good-natured conversation with Italian referee Nicola Rizzoli at the interval of Nigeria's 3-2 defeat to Argentina in which he bemoans Messi's brilliance and his, well, shitness.
"You keep giving Messi free kicks, and he shoots so well. He's so good and I'm so shit," Enyeama laughs.
He's far too harsh on himself. The 31-year-old kept 11 consecutive clean sheets in with Lille Ligue 1 last season and four years ago Enyeama brilliantly denied Messi four times when Argentina beat Nigeria 1-0 in the 2010 World Cup group stage.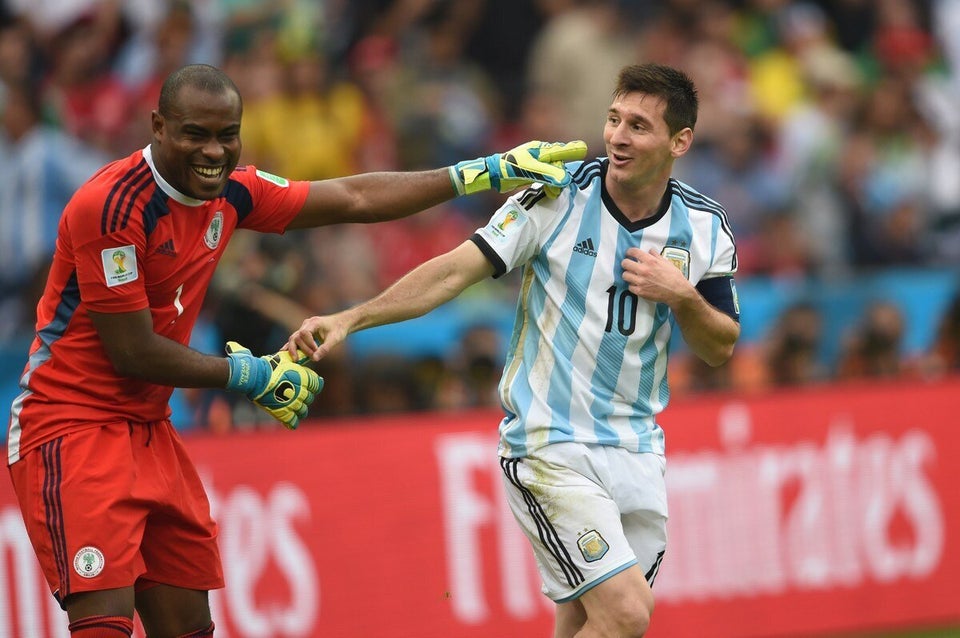 Enyeama and Messi