If there's one thing your weekend was missing, it was a bouncy castle full of giant boobs. Amiright?
Unless, of course, you happened to be in New York City's Museum Of Sex.
As part of a new immersive installation, London-based artists Bompass & Parr have created 'Jump for Joy', a bouncy castle made of inflatable breasts of all shapes, sizes and colours.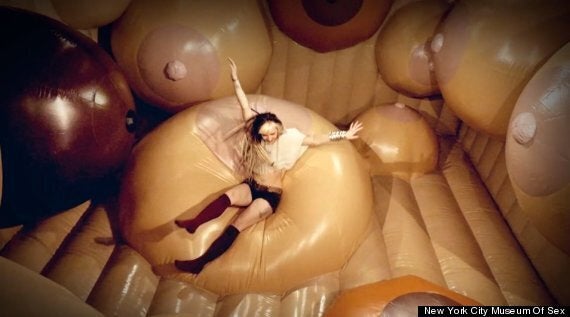 They don't call them funbags for nuthin'.
And it doesn't stop there. 'FUNLAND: Pleasures & Perils of the Erotic Fairground' includes a scale a wall of orifices and appendages called 'Grope Mountain', and a 'The Tunnel of Love', a mirrored labyrinth that leads patrons on a climactic journey to the Gräfenberg (or 'G') Spot.
Let's hope they make it on to the market soon.