Coming to terms with cancer is hard for adults, so imagine how difficult comprehending the illness must be for children.
But thankfully there's an unlikely person helping children to cope with the illness - Barbie.
Barbie makers Mattel have promised to make more of their Chemotherapy Barbie, named Ella - a hairless Barbie which comes with wigs, headscarves and other adornments.
The toy, which was available in some children's hospitals, will now be available to many more after one mother started a petition asking Mattel to make more of the dolls.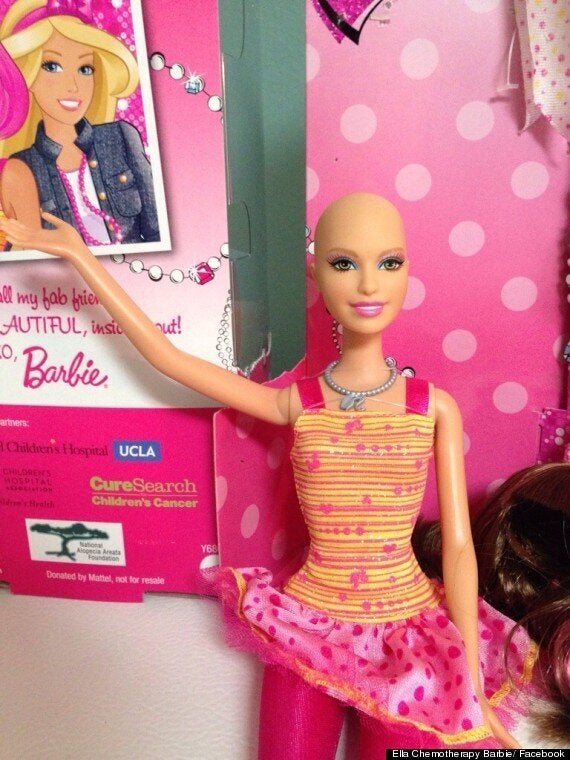 Melissa Bumstead's four-year-old daughter Grace, who has lymphoblastic leukemia, was given one of six Ella dolls available at Children's Hospital Los Angeles. Melissa believed the toy enabled her daughter to come to terms with losing her hair and gave her great comfort throughout her treatment.
Melissa was so impressed at the difference the toy made to her daughter that she set up a change.org page asking the company to make more.
"When the charge nurse brought us "Ella" I cried. Ella is also having chemotherapy, the box told us, and she is completely bald.
"She has two fancy wigs, a headscarf, and a headband. She is in a very fancy dress and still looks like a beautiful Barbie that any child would be excited to play with...and relate to," Melissa writes on the petition page.
"The only problem with Ella is that there are so few of her. The Children's Hospital here in Los Angeles only had six dolls total.
"I know how much this doll helped us bridge a very hard topic and I know how much this doll will be a special friend to our daughter once her hair falls out."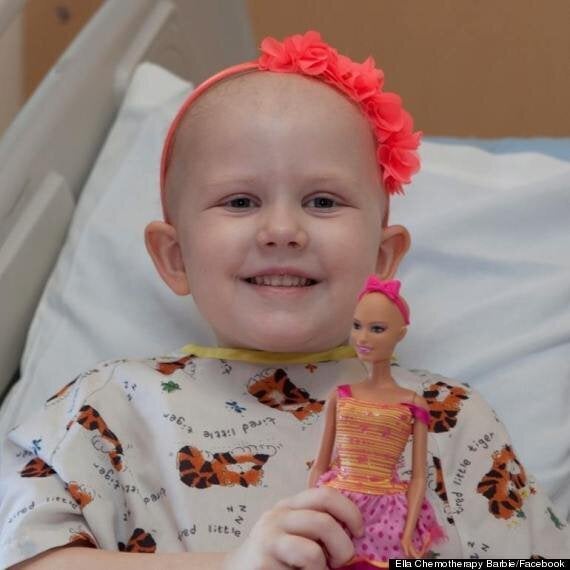 Over 100,000 people have signed the petition, leading to Mattel agreeing to make more of the doll.
In a post on the petition titled 'Victory', Melissa writes: "Mattel has decided to make more "Ella" Barbies available for children like our daughter Grace who have cancer and who have lost their hair. Ella will help kids know that they are beautiful even without hair.
"Mattel has decided to make the dolls annually, which means every year hospitals, charities, and foundations will receive a fresh supply of Ella Barbies to give out."
The company have told Melissa that more of the Barbies will be ready for release in August.