Kasabian lived up to their pre-Festival promises, bringing Glastonbury-goers a mixture of old and new songs on stage last night.
The Leicester combo brought this year's Festival to a close, with an energetic performance on the Pyramid stage that finished after 11 o'clock last night.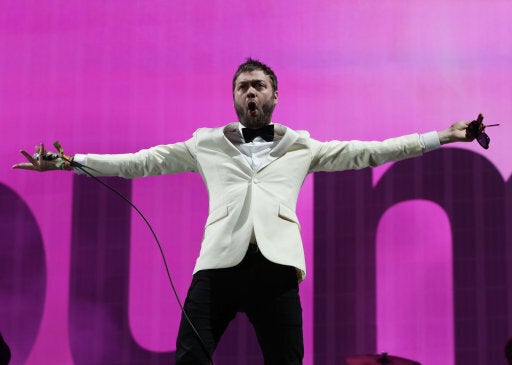 Kasabian At Glastonbury 2014
It was a mile away from their first performance down in Somerset a decade ago, when they opened the Other Stage the morning after a gig in London - a plan that, by Tom's own admission, wasn't their best idea.
"We were 23 then, we stayed up all night, went on stage with no sleep which is incredible," he told HuffPostUK in an interview ahead of this year's event.
This year's performance proved far more dynamic and energetic, including a rousing rendition of 'Eez-Zeh'.
Watch them in action above and let us know what you think above...
Kasabian were the closing act on a long weekend of eclectic entertainment - from the heavy sounds of Metallica on Saturday night, to the distinctive twangs of Dolly Parton on Sunday. Along the way, festival-goers had also seen a mixed bag of musicians, including Blondie, The Manic Street Preachers, Jake Bugg, Lily Allen and Lana Del Rey.
What was your highlight of this year's Glastonbury revelries? Let us know...
And today the clean-up begins...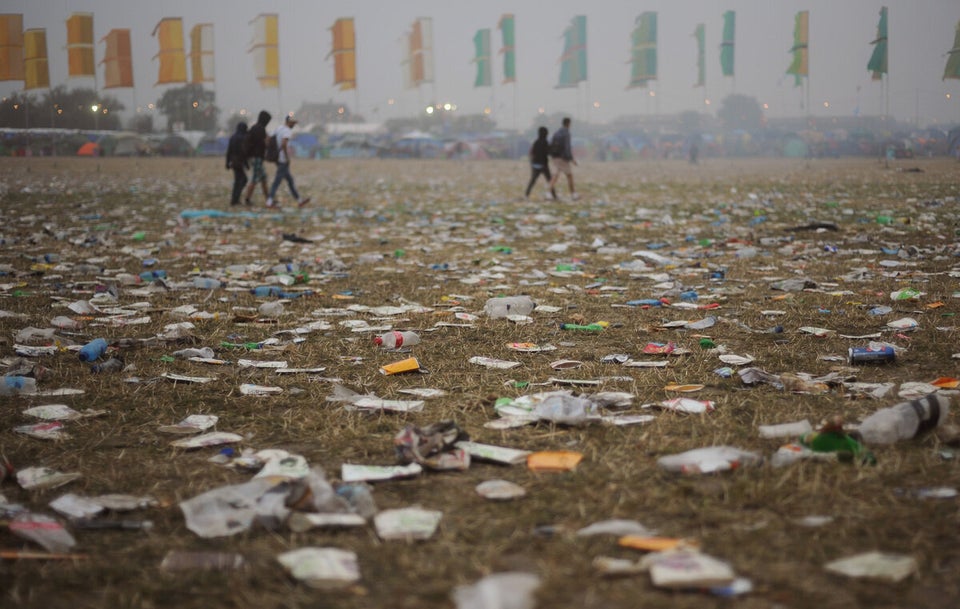 Glastonbury Litter
Popular in the Community