A teenage hunter has triggered fury on Facebook by posting pictures of herself posing with animals she had killed in African countries - prompting nearly 40,000 people to demand they be taken down.
Tens of thousands of people have signed a petition to get the social media website to remove the photos posted by 19-year-old Texan Kendall Jones, who has she said she has ambitions to host her own TV show next year and appears to have a camera crew with her to record "my adventures in hunting".
In one of the photos, she poses with the body of an antelope. She posted to Facebook: "Another harvest for today.... White springbok, it's 1 of the 4 color shades of this animal! And let me tell you it's one of my favorite kinds of meat so far!"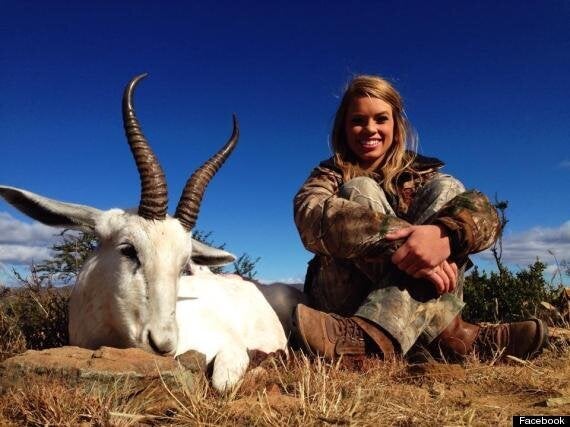 Kendall Jones referred to this animal as 'one of my favorite kinds of meat so far!'
The petition says: "For the sake of all animals, especially the animals in the African region... where hunters are going for fun just to kill an animal!
"Some people have been reporting the pages lately but it seems Facebook is not concerned about what Kendall Jones is promoting in her page."
One Facebook user posted: "I'm a hunter and proud of that. That being said I eat what I shoot and only hunt overpopulated animals that other wise would starve or get diseased.
"Trophy hunting majestic and rare animals so you can get paid by the people who sponsor you is sick!"
Another commented on this image below, saying" How could anyone take the life of such a beautiful animal and SMILE?? I just don't get it, it's sick!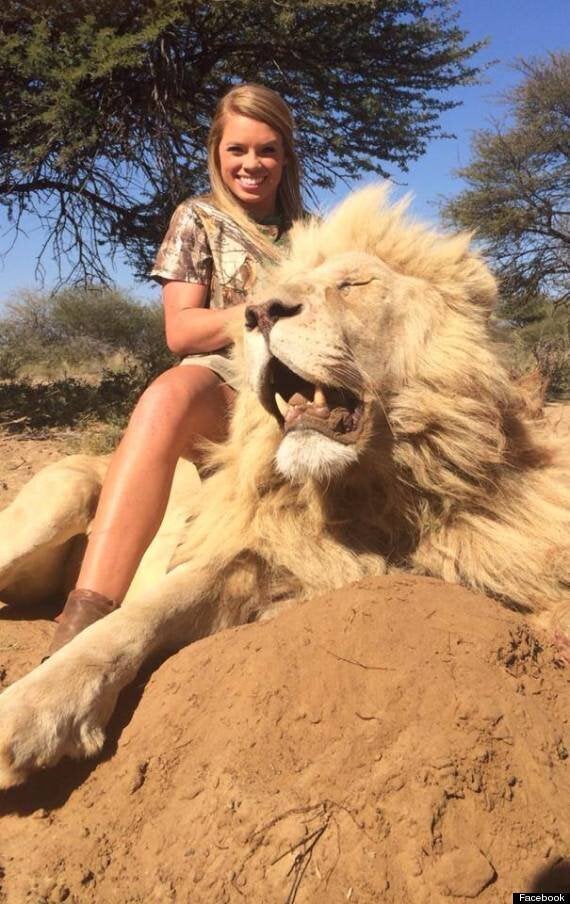 She has previously defended herself, saying her hunts involved a "fair chase" and said animal populations sometimes had to be controlled.
She wrote: "People try to say that lions will not attack a hippo, rhino or elephant, quite the contrary. Lions attack and kill the young of these species.
"Lions that have come in and taken over a pride, not only kick the older lion out, but will also kill all of his cubs so that the lioness will come into heat again.
"Controlling the male lion population is important within large fenced areas like these... Funds from a hunt like this goes partially to the government for permits but also to the farm owner as an incentive to keep and raise lions on their property."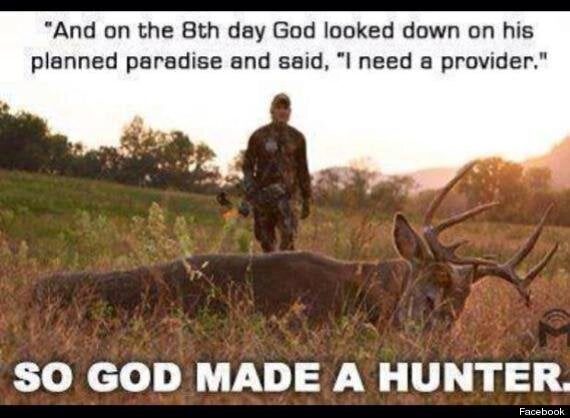 Jones posted this image to her Facebook
She has also said some of the animals she poses with have been tranquilised, not shot.
Posing with a rhino, she said: "While all of the ANTI Hunters were hiding behind a computer writing repulsive comments and issuing death threats to me, well I was out doing a White Rhino Green Hunt.
"I darted a white rhino and the Vet drew blood samples, DNA profile, cleaned out and medicated a leg wound and gave several shots of antibiotics.
"The Rhino woke up great and will now be a part of a DNA databank fighting against anti-poaching. Again doing my part in conservation to make a difference."
Her defences has failed to convince a lot of people, one of whom said: "Africa doesn't need scum like you. Go back to where you came from."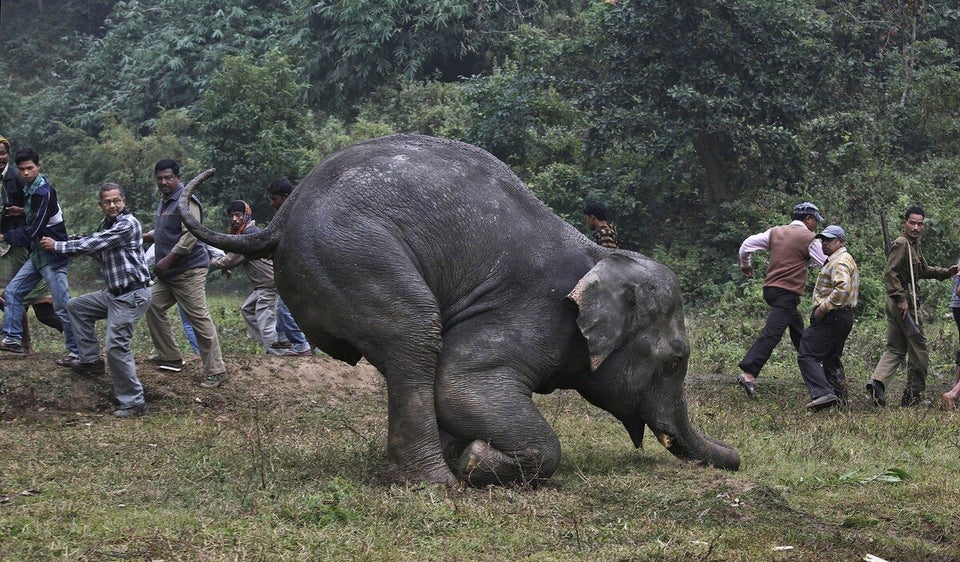 Elephant Poaching
Related