The former Manchester United manager watched Andy Murray's quarter-final victory last year, and the tennis star described the advice he gave him during a 15-minute chat as "gold dust".
Murray said after their meeting last year: "It's an unbelievable work ethic for such a long period of time. Spending 15 minutes with him, he's a really impressive guy and you can learn a lot from him."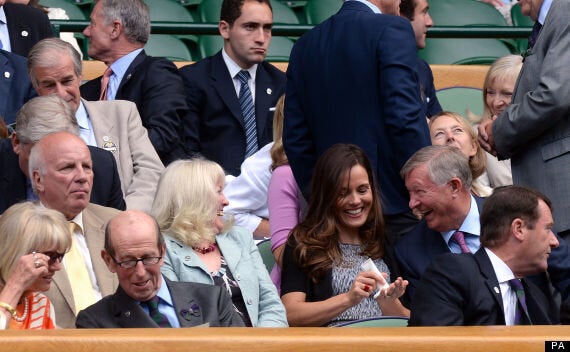 Ferguson takes his seat in the same row as FA chairman Greg Dyke (far right)
Ferguson will hope to see Murray continue his fine form at this year's tournament when he takes on South African Kevin Anderson on Centre Court.
Football Association chairman Greg Dyke was sat adjacent to Ferguson, and they were joined by entrepreneur Sir Richard Branson with his daughter Holly, singer Elaine Page, Europe's Ryder Cup captain Paul McGinley and ex-cabinet secretary Gus O'Donnell.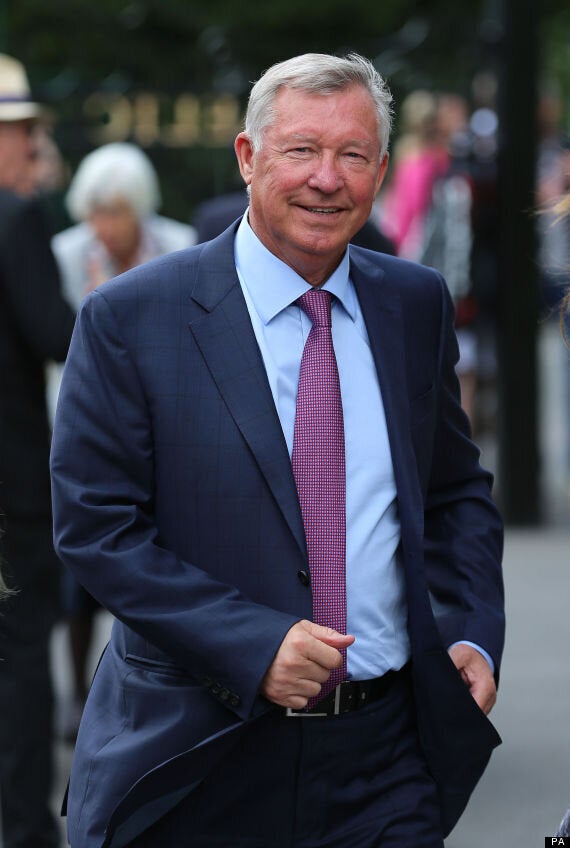 A relaxed Ferguson arrives at the All England Club on Monday morning
Meanwhile Murray's fans were forced to queue for more than 26 hours to get a ticket for today's big match.
Just 500 Centre Court seats were available for fans in the famous SW19 queue, and those turning up after the early hours of yesterday morning were left disappointed.