Tower Bridge today celebraties its 120th birthday and is still one of London's best known landmarks, attracting thousands of tourists each year.
The suspension bridge over River Thames, which took eight years to complete, was officially opened on 30 June 1894 by The Prince of Wales, who later became King Edward VII.
Construction started on the iconic landmark in 1886 with the two huge piers containing over 70,000 tons of concrete. Five different contractors worked on the bridge during the construction with over 400 workers employed on the site.
The iconic building is 244 meters in length with two towers each standing at 65 meters high. The distance between the towers is split into two equal bascules, which can be raised to an angle of 86 degrees and allows the traffic on the river to pass under the bridge.
In 1910, the walkways on the bridge, which were designed so that the public could still cross the river when it was raised, were closed down due to lack of use. To this day Tower Bridge is still one of the most visited and iconic buildings in London.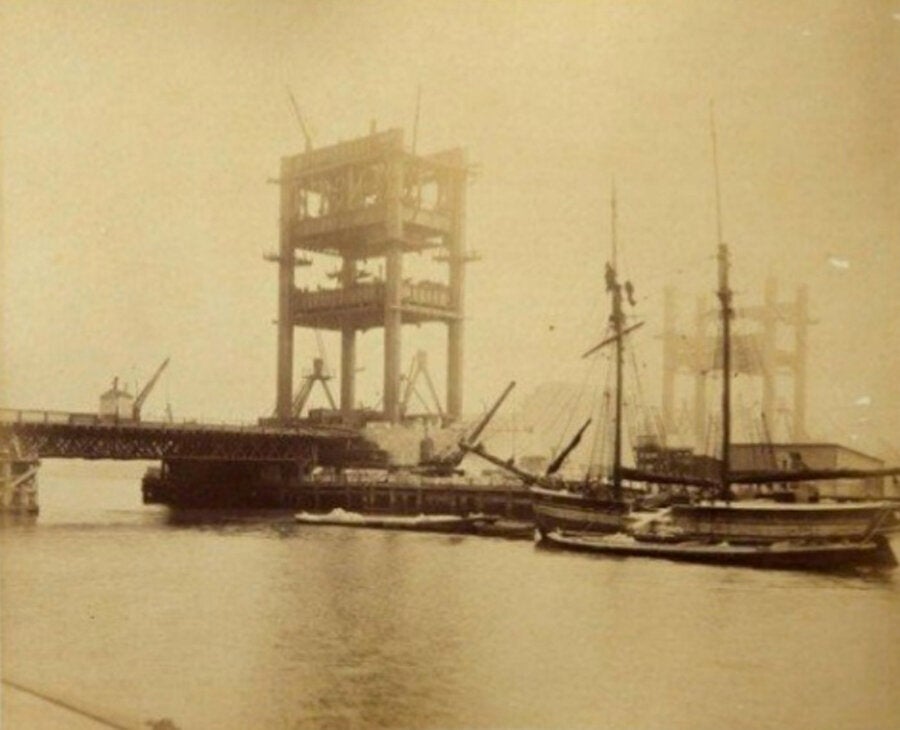 Tower Bridge Construction