Algeria coach Vahid Halilhodžić angrily refused to reveal which of his players are observing Ramadan ahead of the country's last 16 World Cup tie with Germany.
The African minnows will contest their first ever knockout tie at the finals in Porto Alegre on Monday, two days after Ramadan began.
The practice, intended to teach Muslims "self-discipline, self-restraint and generosity", consists of fasting during daylight hours for 30 days. Some Muslim footballers have sought permission to eat and drink during the period, however others are intent on adhering the practice.
Few expected Halilhodžić's side would still be in the finals at this stage and the Bosnian was irked by questions regarding which of his players would observe the holy month.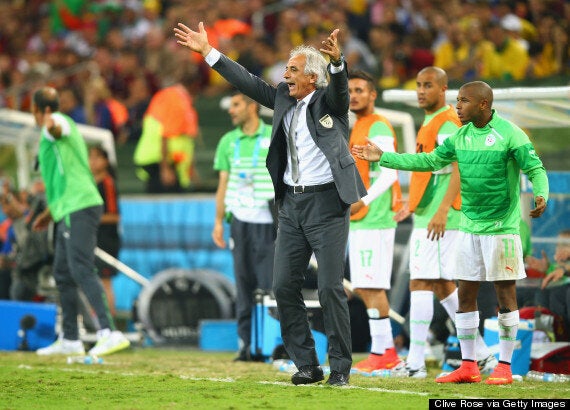 Halilhodžić has guided Algeria to their first-ever last 16 tie at a World Cup
"This is a private matter and when you ask this you lack respect and ethics," said Halilhodžić. "The players will do as they wish and I would like to stop this controversy."
"It is not the first time I have Muslim players in my team, I myself am a Muslim, and I've always left them totally free. This is a private issue - it has to do with private freedom of expression.
"Those who continue criticising our team and my actions, I think it's shameful. But I will continue [as coach], I will continue working with this team. I'm sorry that you continue criticising what I do.
"Stop asking me about Ramadan, otherwise I will get up and leave."
Several players whose countries qualified for the knockout stage could be affected by Ramadan. France's squad includes Karim Benzema, Bacary Sagna, Mamadou Sakho and Moussa Sissoko, who are all practicing Muslims. Switzerland forward Xherdan Shaqiri, Germany playmaker Mesut Özil and teammate Sami Khedira, Belgium midfielders Mousa Dembélé and Marouane Fellaini, as well as Adnan Januzaj, are also followers.
Özil and Sagna have said they will not fast during the World Cup.
Popular in the Community