Katie Price has discussed sexual abuse she suffered earlier in her life, suggesting it may have been the reason why she started her career as a glamour model.
During a discussion about the recent Rolf Harris court case on her Fubar radio show, Katie spoke about her own experiences of sexual abuse.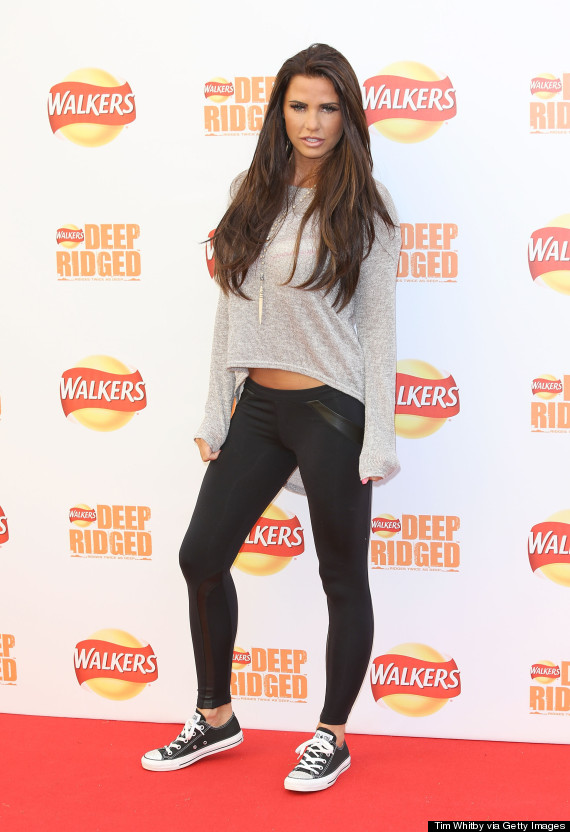 Katie Price
Katie said: "I was in a park… and I was seven then. I can still picture the man's face, I couldn't say how old he is now, as to me he was an older guy.
"But you never forget, you just don't forget."
The star went on to say there had been other similar incidents in her past, and even suggested this could have been the reason she went on to pursue a career in glamour modelling.
She added: "In the past, I've been in situations where I've been groped by men, raped and I suffered sexual abuse when I was younger.
"I've been let down by men, obviously, and is that why I did the glamour job? Was it a case of, 'You can look at me but never touch me'?
"With the mens' mags and interviews, it was always a case I was in control - look at me, w*** over me but you haven't got me. It's weird how your life makes these paths."
During the course of the show, Katie also revealed that her husband Kieran Hayler - who she split from earlier this year after it emerged he'd been sleeping with her close friend - was offered £200,000 to appear on 'Celebrity Big Brother', but turned it down.
She explained: "They offered Kieran £200,000. He said no to that, he's not into it. He's a plasterer. Also, there is a baby on the way.
"We had a s*** time last year, because he spent most of his time in a 50-year-old's f***y… hopefully he'll be around more this time."
href="http://www.facebook.com/HuffPostUKEnt"target="_hplink">LIKE US ON FACEBOOK

| FOLLOW US ON TWITTER