Luisa Zissman is beginning to grow tired of being a celebrity, claiming that fame "isn't all it's cracked up to be" and admitting she has no desire to be a role model to young people.
Luisa first became famous when she finished in second place on the last series of 'The Apprentice', after which stories about her personal life began to crop up in the press.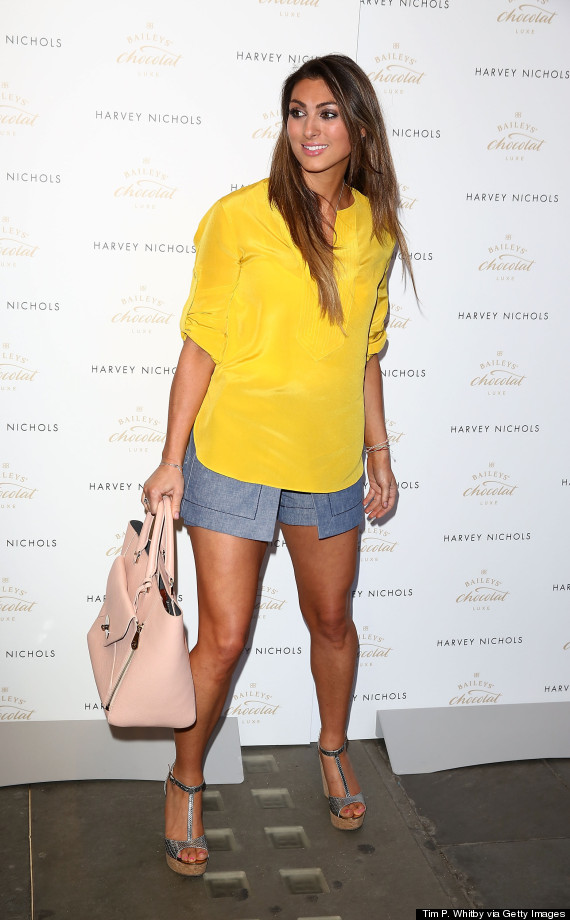 Luisa Zissman
In her latest newspaper column, the businesswoman admits that it wasn't fame that motivated her to apply for 'The Apprentice', writing: "I went on the show with every intention of winning and coming home with £250K towards my latest business venture. End of.
"However, as soon as it aired and every money-scrounging opportunist from my past started selling stories, there was no keeping me or my life out of every newspaper, mag or online forum."
She goes on to add that she wasn't ready for the pressure that came with being famous, stating: "All of a sudden, I was put on some weird elitist platform, like I'm meant to be this super-human that never sets a foot wrong, never says a bad word, oh and worst of all, now have a bunch of 'next generation' kids looking up to me as apparently I'm a role model.
"Well, newsflash, I don't want to be a role model. I don't give a s*** about all your opinions and the next person that judges my mothering skills may get punched in the face."
This isn't the first time Luisa has spoken negatively about fame, just days ago she branded celebrities "boring", "insecure" and "egotistical" in an interview in the latest issue of Zoo magazine, while during an appearance on 'This Morning' last month she admitted that she doesn't think she'll be famous in five years time.
Luisa recently spoke about her love of politics, admitting that she'd be inclined to run for Prime Minister if it paid more money.
href="http://www.facebook.com/HuffPostUKEnt"target="_hplink">LIKE US ON FACEBOOK

| FOLLOW US ON TWITTER