The internet is a breeding ground for a risky challenge. But coupled with alcohol and a video camera it often goes very, very wrong.
Tommy Main, 23, died this weekend while playing Punch 4 Punch, a dangerous new internet craze during which participants take turns hitting each other until the other gives up and is forced to do a forfeit, normally an alcoholic drink.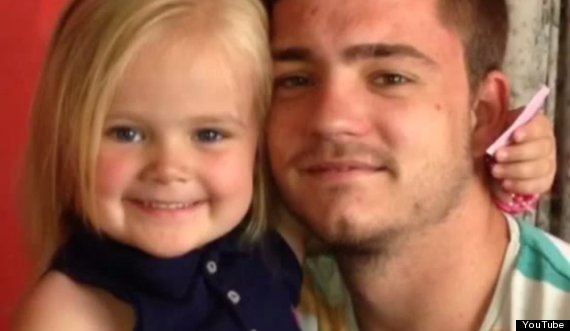 Tommy Main collapsed at a party in London
READ MORE:

Punch 4 Punch: Young Father Dies Taking Part In Latest Internet Craze
Main, who leaves behind a four-year-old daughter, Aimee, was rushed to hospital after collapsing and was pronounced dead a short while later.
A man was later arrested on suspicion of murder, but has since been released on bail.
His brother Roy, 37, slammed his younger brother's friends for filming the dangerous game instead of stepping in to stop it.
"I'm hurting so bad I don't think I'll ever be the same again," he wrote online. "For the people that was at the party that can see this call your self friends you can f**k off.'
Other videos have also been posted online:
Punch 4 punch originally became popular in US fraternities, but is growing in popularity in the UK in the wake of other online dare-games like Neknominate.
After the online craze tragically claimed the life of the young father, we look at the other extreme internet challenges that have gone horribly wrong: