Kendall Jones, the cheerleader who shoots rare African animals and posts the pictures to Facebook, has hit back at her critics, insisting killing the animals is part of a conservation effort.
Jones, 19, from Texas, has been attacked for striking triumphant poses in the photos with dead animals and tens of thousands have signed a petition demanding Facebook remove the images.
As well as pictures with slain creatures, she has posted images of herself with weapons including a sniper rifle and bow and arrow.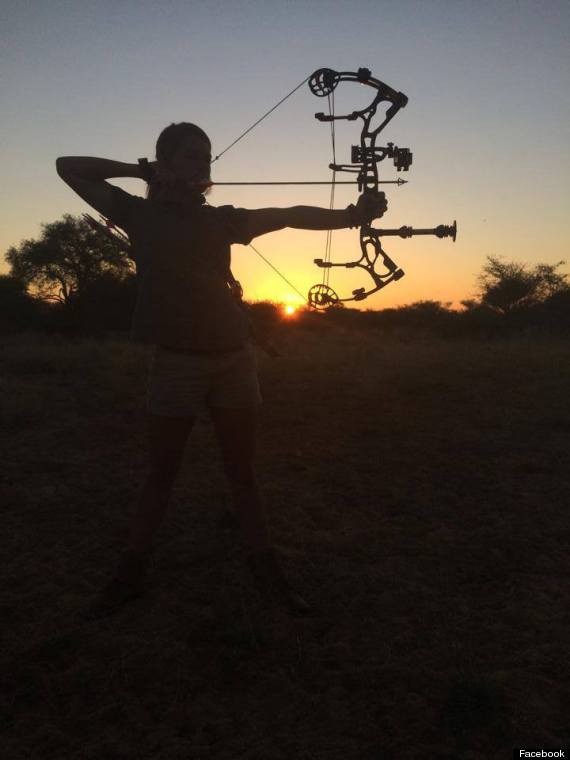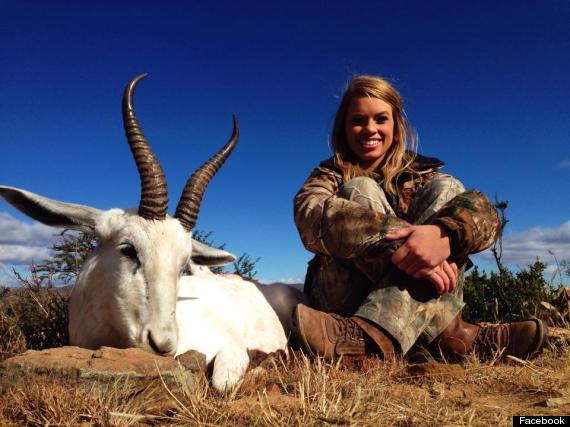 Conservation in action, apparently
One unimpressed user posted on one of her photos: "I'm a hunter and proud of that. That being said I eat what I shoot and only hunt overpopulated animals that other wise would starve or get diseased.
"Trophy hunting majestic and rare animals so you can get paid by the people who sponsor you is sick!"
But Jones has hit back at her critics, saying hunters are actually born conservationists.
In a series of posts that include the hashtags #supportkendall and #fightfirewithfacts, Jones says the population control hunters engage in has seen populations of certain species of rise.
Evoking the spirit of proud hunter and former US President Teddy Roosevelt, she said hunters could also do a lot to protect and conserve nature.
She wrote about how Roosevelt helped protect wildlife as president.
She said: "But he was a hunter too, right? He killed the same species that hunters now chase today under a mound of anti-hunting pressure.
"Yet, how can it be possible that someone can love the earth, and take from the Earth in the name of conservation? For some folks, they'll never understand. For the rest of us...we were born that way. God Bless Teddy."
She has also defended herself by saying that money raised from licensed hunts raises money for wildlife management which would otherwise leave the animals exposed to poachers.
Teddy Roosevelt lends his name to stuffed teddy bears because he famously refused to shoot a bear because it had been tied down for him to do it.
He did shoot an awful lot of other bears, though.