Sir Bob Geldof has given his first television interview since the death of his daughter Peaches Geldof, who died in April 2014.
The Boomtown Rats singer told ITV's Lorraine Kelly how he has been attempting to cope following Peaches' shock death, revealing that he finds performing with his band "cathartic".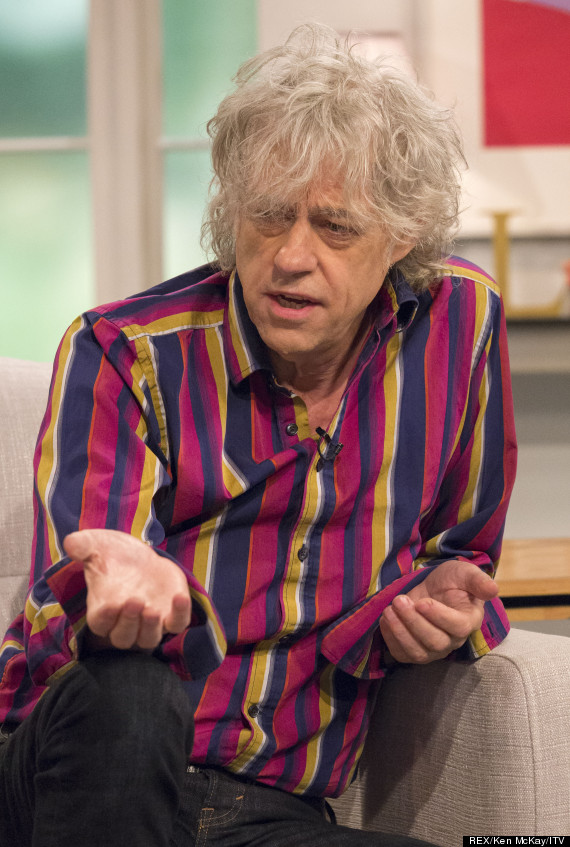 Bob Geldof
When Lorraine asked how Bob has been in the months following is daughter's death, he replied: "There's not many options. It's intolerable and it's very hard as everybody must realise but what else do you do? You just get on with it."
"[Performing] completely clears your head," he continued, before adding that he does find certain songs difficult to sing in light of what happened.
"I just get on a stage and go mad, but if I dwell on the words sometimes, I struggle through the song because they take on meanings which I never meant when I actually wrote them," Bob explained.
'Diamond Smiles', a song Bob penned after he read about a woman who committed suicide at a party, poses a number of issues for the singer, whose former partner Paula Yates also died following a drug overdose.
A post-mortem into Peaches' death proved inconclusive, however, an inquest which followed concluded that heroin use had played a role in her death. Peaches Geldof
"If I really think about those words [in 'Diamond Smiles'], it's too bizarre. It's too telling whether its about Paula or Peaches," he said.
While Bob is doing his best to stay strong, he also revealed to Lorraine that he sometimes struggle to deal with Peaches' tragic death.
"The default position for me as a person is, 'right things have to be organised' and that distracts me. But like anybody else, these things assault you without warning," he said.
"I've got to be careful because this is still very raw. I'll be walking down the street and suddenly out of the blue there's an awareness of her and I buckle."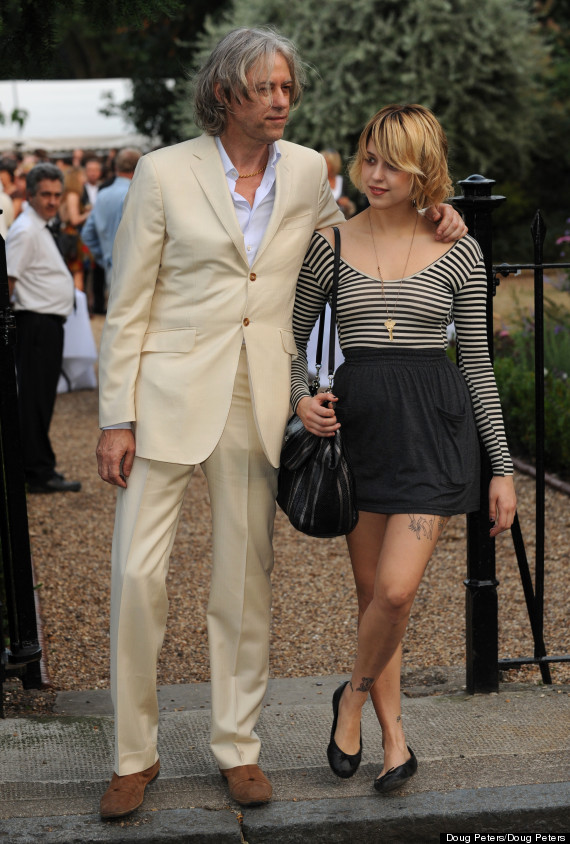 Bob and Peaches in 2009
Peaches is survived by her husband Thomas Cohen and two sons, Astala and Phaedra, who Bob says aren't going to remember their mother.
"I think they're too young. I'm not sure, they're so small the little chaps and I'm not sure that they'll have this craving to remember their mum and I think that's healthy," he admitted.
In May, Bob announced his plans to marry long-term partner Jeanne Marine. The couple have been together for 18 years.
Following the discovery that heroin played a role in Peaches' death, police launched an investigation, hoping to discover where Peaches obtained the drug.
LIKE US ON FACEBOOK | FOLLOW US ON TWITTER