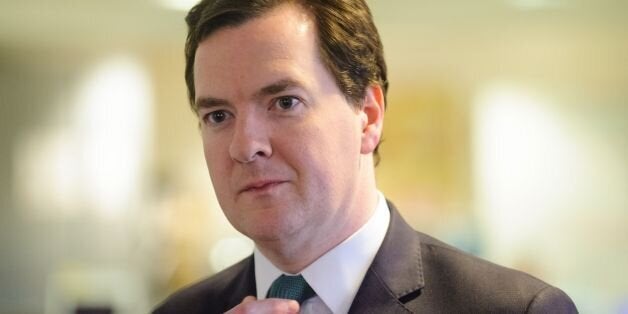 George Osborne faces political embarrassment after HM Revenue and Customs apologised for wrongly estimating how much money it was getting in additional tax income by nearly £2 billion, when there was little or no improvement in compliance rates.
The National Audit Office (NAO) spending watchdog said that errors in the way HMRC's performance targets were set meant that it repeatedly overstated the improvements in the amount of extra tax revenues that it was bringing in.
This could be politically awkward for the Chancellor, who boasted about HMRC's apparent success in cracking down on tax dodgers in September 2012.
"Our compliance and enforcement efforts have already increased the amount raised by £3 billion," he told MPs. "Later this week we will confirm that we have raised £500 million more in extra tax from high net worth individuals as a result of our efforts through Her Majesty's Revenue and Customs."
The NAO found that HMRC had set its performance targets for tax compliance yield in 2010-2011 at £1.9 billion lower than they should have been, meaning that the taxman was able to claim it had exceeded its target by £1.9 billion when in fact it had delivered exactly the level of improvement required. The following year it claimed to have exceeded its target by £2 billion when in fact it was just £100 million.
While the NAO acknowledged the mistakes had been made "inadvertently", the chair of the Commons Public Accounts Committee, Margaret Hodge, said they had resulted in HMRC misleading ministers, Parliament and the public.
Hodge said: "The fact HMRC did not know about this serious error in its calculations until the National Audit Office pointed it out paints a worrying picture.
"Put simply: it has not been able to track its performance accurately which is absolutely crucial to long term success. If HMRC can't get its own numbers right, how can it ask the same of others?
"It is truly depressing that HMRC's failure to take appropriate action has led to its unwittingly misleading ministers, Parliament and the taxpayer."
Amyas Morse, the head of the NAO, said "I am concerned that an error of as much as £1.9 billion in HMRC's baseline calculation led it to report the trend in its performance in a way that inadvertently exaggerated the improvement since 2010-11."
Partly as a result of this apparent "over-achievement", HMRC's performance target for 2013-14 was increased by £3.3 billion which it managed to exceed by £0.9 billion - bringing in a record £23.9 billion. A review is now under way into whether the targets for future years are adequate.
A spokesman for HMRC said: "We regret an historic error made in 2011 when we wrongly calculated the baseline against which our performance was measured. We have corrected this error and even against the corrected baseline we have still exceeded our targets. We will work closely with the NAO to prevent this happening again."