Kelly Brook and her fiancé David McIntosh have been photographed enjoying a romantic bike ride together in Los Angeles.
And when we say "romantic bike ride", we mean "she was wearing leggings and a baseball cap and he just happened to have his top off just as the photographers turned up". You know, romantic.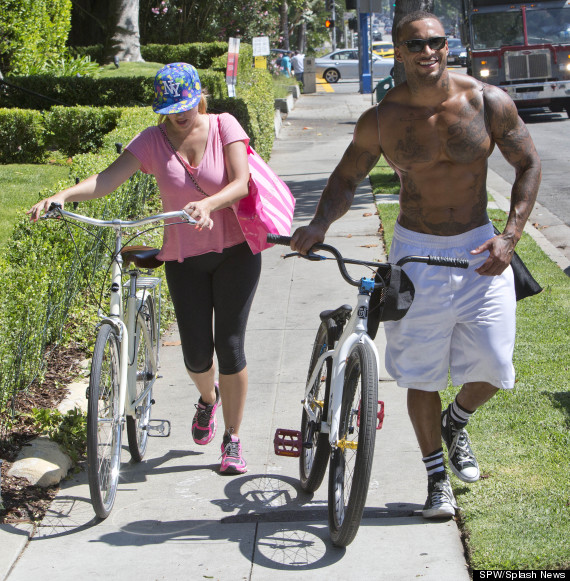 Kelly Brook and David McIntosh
The couple were both snapped riding their bikes in the California sunshine, but while Kelly looked like she was trying to stay incognito, David clearly had other ideas, whipping his top off and showing off his buff frame and tattoo collection.
Just last month, David completely dismissed the idea he was only with Kelly for exposure - but this is the second time this week thathe's been in front of cameras with his top off. Not that we're complaining - that is one impressive torso after all.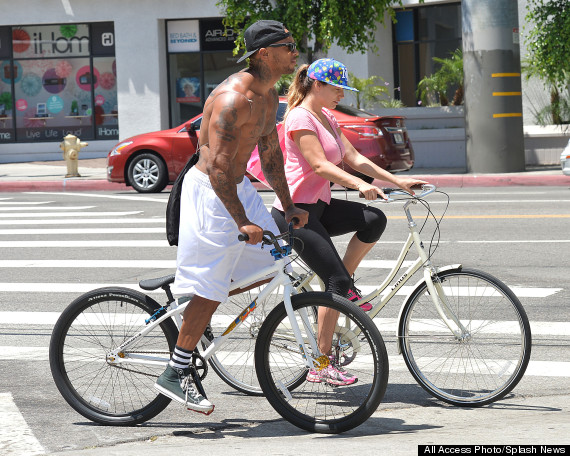 Notoriously camera-shy David McIntosh enjoys a shirtless bike ride
All we can say is that Kelly and David must really have caught the cycling bug, as they've been snapped a number of times on bicycles since they've been in LA.
Earlier this week they were seen riding their bikes, while both rocking an '80s-inspired look.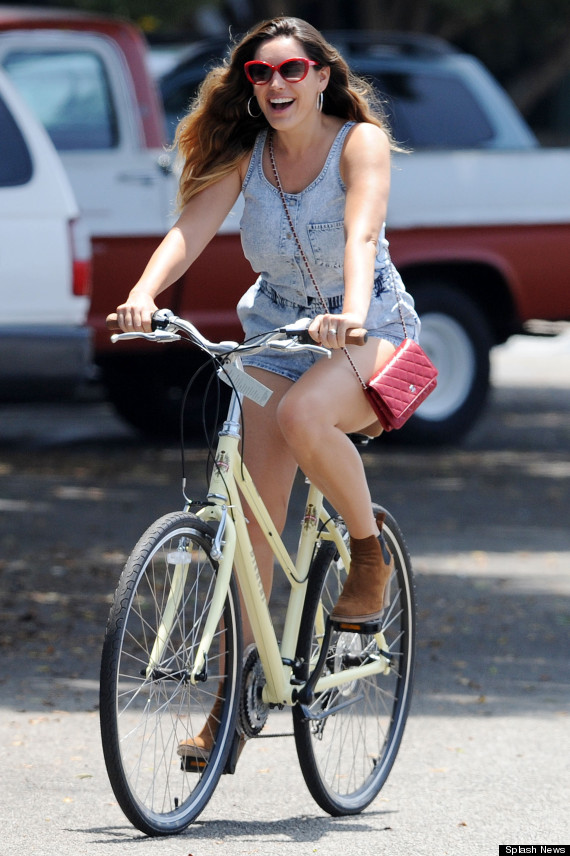 Kelly rides her bike around LA
While Kelly donned a fairly questionable denim playsuit, David wore a coordinated vest-top and shorts ensemble.
He was also sporting those awful flip-flops, which look like complimentary slippers from a hotel.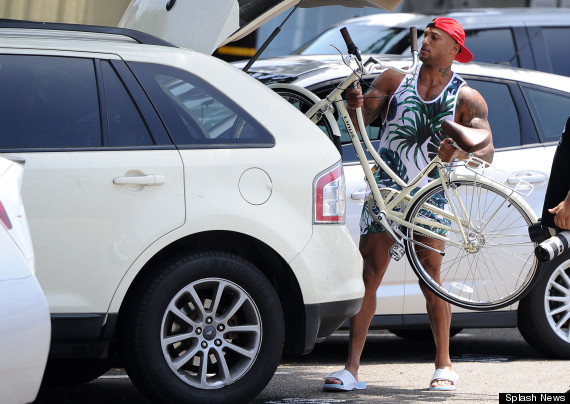 Nice cap
Kelly was grinning as she rode her bike around, while David unloaded his bicycle from the back of a car.
Seriously… those arms. Wow.
We're now wondering if, in a shock twist, Kelly and David are actually getting ready for the Tour de France this weekend. Either way, hopefully we get to see the couple atop a tandem bike before this cycling phase ends.