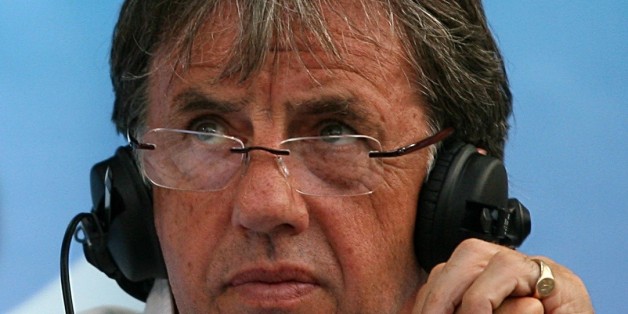 Mike Egerton/EMPICS Sport
Mark Lawrenson's World Cup commentary has drawn further criticism after the BBC received 140 complaints following a sexist remark he made during Argentina's last 16 win against Switzerland.
With the scoreline goalless in the first-half, Swiss striker Josip Drmić was sent through one-on-one with Argentine goalkeeper Sergio Romero but risibly dinked the ball into his midriff. Lawrenson quipped he "should have put a skirt on".
The BBC said: "We acknowledge that the remark by commentator Mark Lawrenson about Switzerland's Josip Drmić was inappropriate and we apologise for any offence caused by it."
So, Mark Lawrenson - between sounding bored to commentate at the World Cup - says Drmic should have 'put a skirt on' after missing. Hmmm.

— Alex Shaw (@AlexShawESPN) July 1, 2014
We could be very close to the amazing spectacle of Mark Lawrenson being forced to explain one of his jokes.

— Football Clichés (@FootballCliches) July 1, 2014
"Should put a skirt on" lmao Mark Lawrenson I really hope you lose your job you Neanderthal

— Hannah ✌️ (@hannahscraic) July 1, 2014
Outrageous sexism from Mark Lawrenson - I've complained to the BBC #everydaysexism: https://t.co/KD2WV0N8l8

— Sarah Daman (@SLJD) July 1, 2014
Other members of the BBC's World Cup commentary team have already been derided during the World Cup.
Phil Neville, making his co-commentary debut in England's 2-1 defeat to Italy, was branded "boring" and there was much hilarity at Jonathan Pearce's expense after he was left confused by goal-line technology.