Hiding in an Afghan cave or in a modest Pakistani compound without access to internet is just so last decade.
Abu Bakr al-Baghdadi made his mark on Friday as a more discerning kind of homicidal maniac, who could get used to the trappings of being Caliph.
Eagle-eyed social media users spotted that al-Baghdadi, who has only been photographed on a handful of other occasions, accessorised his flowing black robes and imposing turban with the same chrome watch warned by James Bond.
Several suggested that the watch was a £3,500 Omega Seamaster, though others called it as a Rolex or a Sekonda.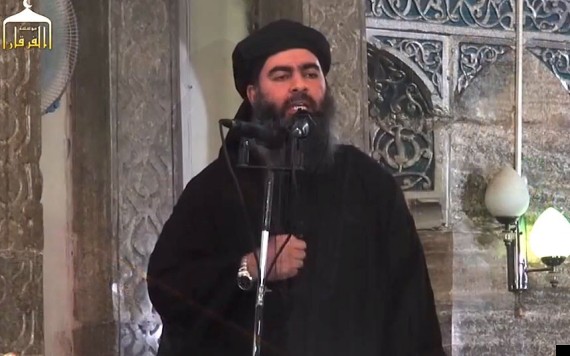 The Caliph and his gangster watch
Pierce Brosnan wore the Omega Seamaster Quartz Professional in GoldenEye, and the Omega Seamaster Professional Chronometer in all his other films. Daniel Craig also wore the watch in Casino Royale, Quantum of Solace and Skyfall.
I mean the caliph looks like he's doing alright, #ballsohard #iraq #isis #rolex #mosul #NO2ISIS pic.twitter.com/oVp82SBynH

— Nawar Khabbaz (@nawar29) July 6, 2014
New 'Caliph' spotted with serious bling, maybe he needs that Swiss precision to know it's time for the Caliphate? http://t.co/UQyo2JRo6n

— Fatima Malik (@malik_fatima) July 7, 2014
Our caliph, bless him, was probably wearing a Swiss watch. Which brand & where did the money come from? #AskTheCaliph pic.twitter.com/xrGbLjDZYz

— M. (@malasqalani) July 5, 2014
"I am the wali (leader) who presides over you, though I am not the best of you, so if you see that I am right, assist me," the leader of radical jihadists ISIS said in the video. It was filmed on Friday during a sermon at a mosque in Mosul, Iraq's second city, which fell to ISIS last month as it tore through the country.
"If you see that I am wrong, advise me and put me on the right track, and obey me as long as I obey God in you," he continued.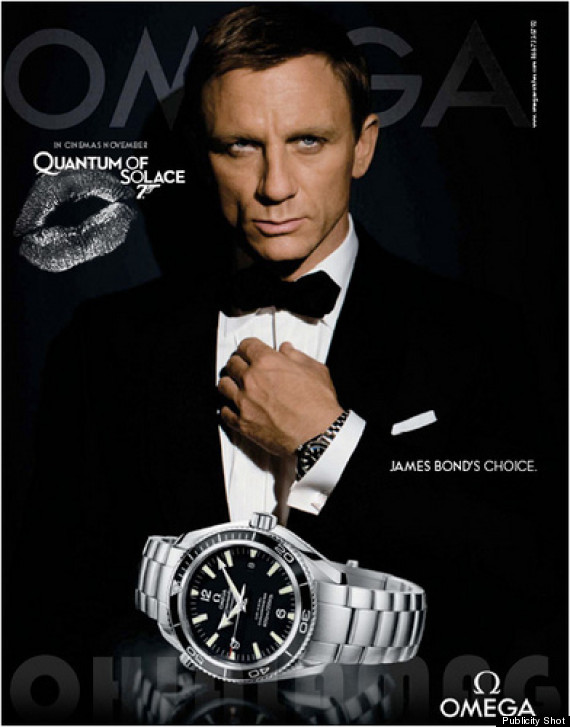 James Bond - aka Daniel Craig - sport a suspiciously similar watch
According to translations, Baghdadi hailed the "victory" which he said had set the stage for the proclamation of the caliphate.
"God gave your mujahedeen brothers victory after long years of jihad and patience... so they declared the caliphate and placed the caliph in charge," he said. "This is a duty on Muslims that has been lost for centuries."
The online chatter about the price of the Caliph's watch has got several ISIS adherents a little rattled.
1. Do you not see the vicious propaganda campaign against the Khilafah? The Kuffar are now making false claims about the price of his watch!

— Abu Umar (@AbuUmar8246) July 7, 2014
@Khair7 Its just a watch. The people who make a fuss over it are people with a disease in their hearts. ignore it and focus on his message

— Abu Umar (@AbuUmar8246) July 7, 2014
ISIS can take comfort in the fact they are not the only jihadists to be snapped with a potentially embarrassing accessory. Last week, Zaharan Alloush, the head of Jaysh al-Islam who are sworn enemies of ISIS in Syria, was snapped with a pink Hello Kitty notebook as he made a speech to followers.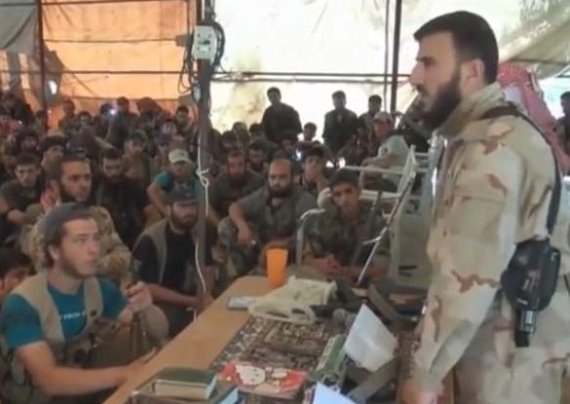 This Syrian rebel leader seems to be a fan of Hello Kitty
SEE ALSO: