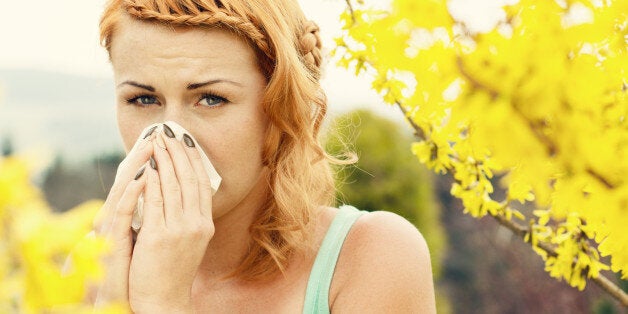 With the pollen count twice as high as usual this year, the UK's 16 million hayfever sufferers are finding themselves with heightened symptoms.
But rather than dosing up to the eyeballs on medication, one London juice bar may have the key to relieving those snotty noses and heavy heads, according to a report by MailOnline.
The Juice People, who are based in Covent Garden, have devised a drink rich in anti-histamine and anti-inflammatory ingredients including pineapple, ginger, apple and lemon.
But for those not based in the capital, the juice can be prepared at home - all you need is a juicer.
Although the MailOnline features a specific blend - one thumb size piece of ginger, 1/2 an unwaxed lemon, a 4cm wedge of pineapple and one apple - Adrianna says the juice is adaptable to suit different tastes.
"We have customers who don't like ginger, or pineapple, or have allergy to apples, in store we are happy to suggest equivalent replacements, such as turmeric instead of ginger for instance, or berries and pears instead of apple."
Assistant manager, Polina Sea recommends using organic produce and juicing all of the fruit, including the skin and zest. "All of the minerals are found in the fruit's skin - even the pineapple," she tells HuffPost UK Lifestyle.
Speaking to the MailOnline, in-house nutritionist at The Juice People, Adrianna Stoyanova says the juice should be consumed every morning to benefit from its symptom-relieving qualities.
"The ingredients have natural anti-histamine and anti-inflammatory properties that help to suppress and relieve the symptoms of hay fever as well as aiding your body in the fight against the pollen," she told MailOnline.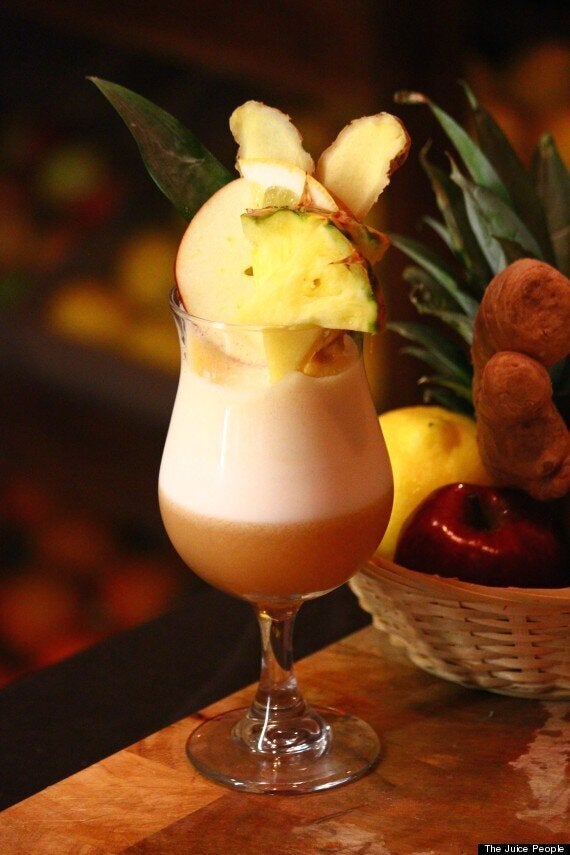 "The pineapple, apple and lemon produce a serious kick of vitamin C a powerful antioxidant that you should be taking more of throughout the summer if you suffer from hayfever."
Speaking to HuffPost UK Lifestyle, she added that pineapple also contains bromeline - an enzyme that helps reduce mucus production (yum) and studies suggest quercetin in apples may have immunomodulatory, anti-allergic, and anti-inflammatory properties.