Facebook has taken down gory safari hunting snaps posted by a teenage cheerleader that appalled hundreds of thousands of people.
Close to 330,000 people signed a petition calling for the site to remove 19-year-old Kendall Jones' shots of herself posing with dead animals, including lions, leopards and rare antelopes.
Jones defended herself, saying licensed hunting helped preserve animals and control animal populations. But her protests did not convince Facebook, whose rules ban "graphic images shared for sadistic effect or to celebrate or glorify violence".
SEE ALSO:
A spokesperson told Mashable: "We remove reported content that promotes poaching of endangered species, the sale of animals for organized fight or content that includes extreme acts of animal abuse.
"The number of reports does not influence whether a piece of content is removed."
Her page is still live but the images of her with dead animals, such as the one below, are now missing.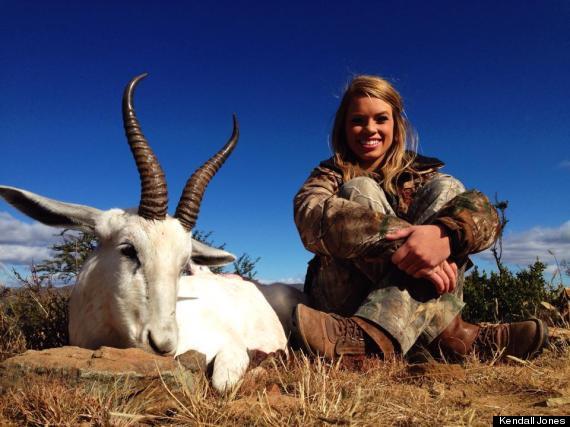 'One of my favourite kinds of meat so far..' This image appears to have been taken down from Facebook
Jones has constantly posted defences of her behaviour on her Facebook page but does not appear to have reacted to the removal of some of her images.
Many of the images - including those of Kendall posing with weapons and animals that have tranquilised rather than killed - are still there.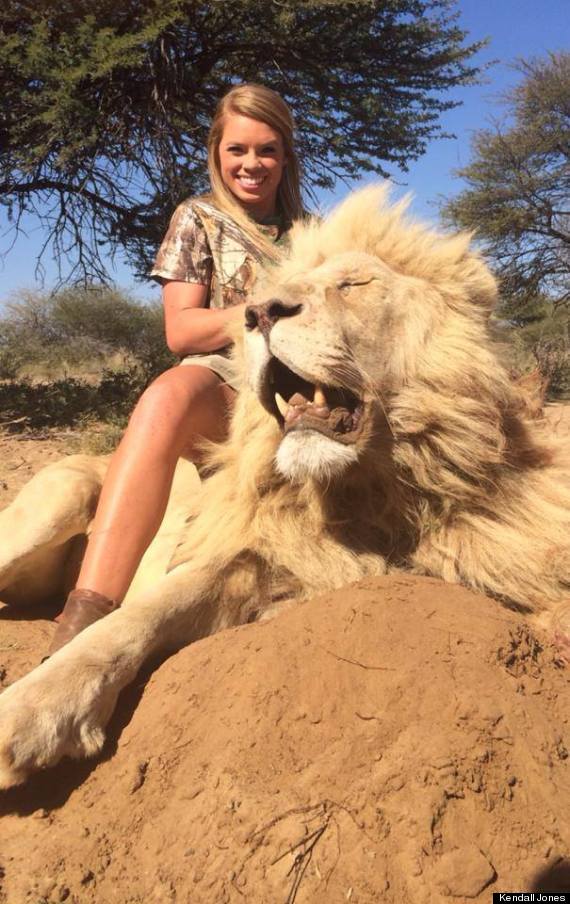 This image has gone too
The removal of the worst images will hopefully satisfy those who attacked her posting of the photos.
One Facebook user said: "I'm a hunter and proud of that. That being said I eat what I shoot and only hunt overpopulated animals that other wise would starve or get diseased.
"Trophy hunting majestic and rare animals so you can get paid by the people who sponsor you is sick!"
Another commented on this image of her with a dead lion, saying" How could anyone take the life of such a beautiful animal and SMILE?? I just don't get it, it's sick!"