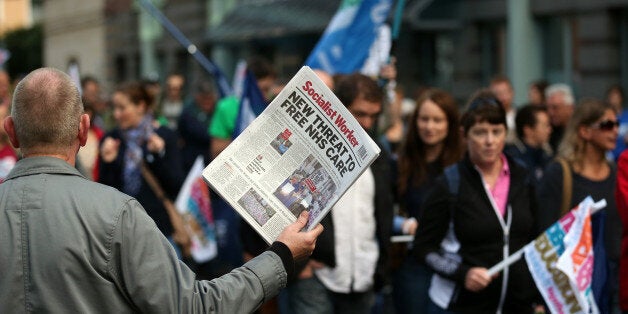 Most members of the public back the right to strike and believe the government is unfairly targeting public sector workers, according to a new poll. A survey of over 1,000 adults for the Unite union found that three out of five believed council workers deserved an extra £1 an hour.
A majority of Conservative voters also agreed, according to the survey, published ahead of a strike by over a million public sector workers. Around 56% of those questioned said it was unfair to cap the wages of public sector employees, while 70% believed workers had the right to strike over pay.
Among 2010 Lib Dem voters, 80% backed the public sector workers' right to strike, with 84% of 2010 Labour voters agreeing, while over three-quarters of both the 18 to 34-year-old age group (80%) and 55 to 64-year-old age group (76%) said these workers had the right to strike as part of this industrial action.
Across the regions, support was highest in the north where over half of those polled (58%) said a wage raise of £1 per hour was justified and in London, where more than half (59%) backed better pay. In Scotland, four in five people (78%) backed the workers' right to strike.
Unite assistant general secretary Gail Cartmail said: "This government's ceaseless attacks on our public service workers is misguided and finds no favour with the public. They can see through this bullying for what it is - an attempt to turn friends and neighbours against the good people who care for their kids, keep their streets clean and run our valued community services, and they are not buying it.
"The public has no appetite for the government's belittling of public sector workers, and certainly none whatsoever for the Tories' threat to remove the right to strike action. People understand that poverty pay and inequality are on the rise in this country.
"The rich get richer while working poor turn to food banks because in Tory-led Britain the fate for ordinary people is to work harder but get poorer. People value local public services and they don't want to see those that provide them struggling to make ends meet to feed and clothe their families."
Related