Samsung is making a virtual reality headset, potentially in partnership with Oculus Rift called Gear VR, and it'll launch to the public later this year.
These leaked images were obtained by SamMobile and show the Gear VR as a million miles away from the original clunky-looking Oculus Rift we first saw all those months ago.
Engadget exclusively reported last month that Samsung had begun working with Facebook's Oculus Rift in order to make a consumer-friendly VR headset that they could realistically launch at the end of the year.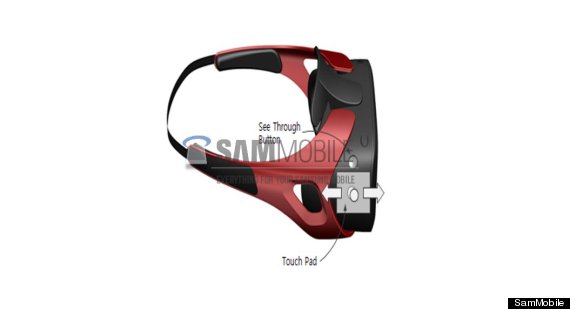 It's believed that Samsung will unveil the headset at IFA 2014, a Berlin-based tech conference that Samsung has previously used to unveil its range of Galaxy Note 'phablet' smartphones.
This year though Samsung is expected to unveil the Gear VR and the Samsung Galaxy Note 4 in an attempt to boost the company's currently falling profit margins.
With Oculus Rift still (albeit late) in the development stage and Sony's Project Morpheus still a showroom demo Samsung could be taking the initiative by becoming the first company to launch a VR headset you'll actually be able to buy by the end of the year.
The image shows what looks to be a very consumer-friendly product - it's slim, looks simple and has all the design features you'd expect from a finalised Gear product.
Samsung recently entered the smart watch market with its Gear range of smart watches offering both a Samsung-specific model which runs its own OS and an Android Wear version which will work with any Android smartphone.
Best Smartphones 2014: