Jaco van Gass certainly fits that remit.
South African born Jaco was a member of the British Armed Forces Parachute Regiment. His entire world changed during a second tour of Afghanistan in 2009, when he was hit by a RPG (Rocket Propelled Grenade).
The explosion tore off his left arm.
But, rather than letting his circumstances defeat him, Jaco was filled with new purpose. He's run marathons, trekked to the North Pole and is now preparing to compete in the Invictus Games, fronted by Prince Harry.
"It's a shame that's it took losing an arm to change my perspective on life," he said, "but now I seize the moment and live my life to the full."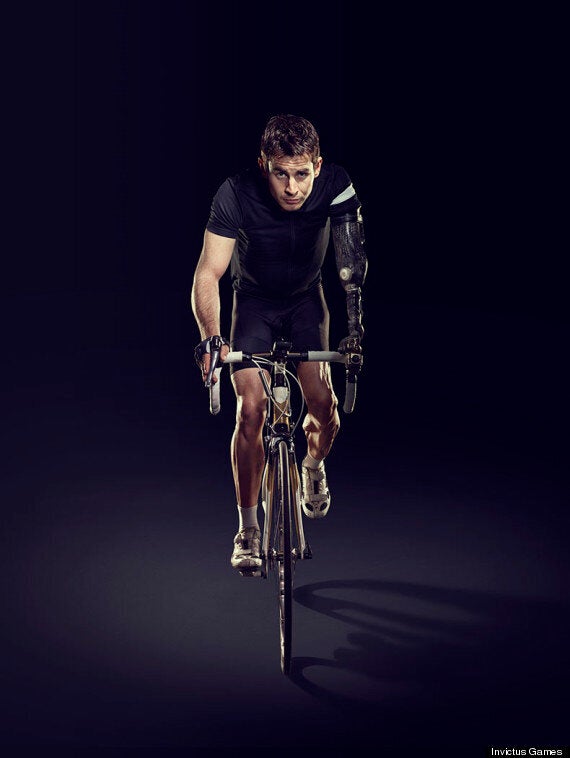 The Invictus Games is an international sporting competition for wounded, injured and sick Service personnel.
Speaking to HuffPost UK Lifestyle, Jaco recalled the day he sustained his life-changing injury.
"We were making our way back in the early hours of the morning after what had been a very successful mission, and on our way back to the helicopter landing site, it came over the radio that the pilots weren't too happy with the location."
Jaco and his comrades changed their route, making their way across unknown territory.
"In a bit of dead ground we saw some movement on the top of a hill - we couldn't identify any weapons."
But to Jaco's surprise, the unidentified group began to fire in their direction.
"We were about 40 minutes into the firefight when I was on my knee, giving cover to my partner and two RPGs were fired by my left flank.
"One headed towards my general direction. I saw a red glow in the side of my nitrogen goggles.
"The rocket exploded right next to me and took off my left arm, caused wounds to my left side and took a big chunk out of my leg," Jaco said.
Jaco landed five metres from his original position and soon lost consciousness. He woke up after receiving life-saving surgery back in the UK, during which his heart stopped twice.
"It took quite a look of convincing from the doctors and my family to get me to believe that I was actually back in the UK – it was quite a shock," Jaco explained.
At first, Jaco threw himself into rehabilitation because he had the "stupid idea in [his] head" that he was going to rejoin his friends in Afghanistan - but he was soon forced to accept that his career in the army had come to an end.
"When I started to do things for myself I thought 'wow this is going to be a lot more difficult than I first thought'. Simple tasks like tying my shoes laces or making a bed or getting dressed took so much longer.
"I soon realised my career in the army was going to be cut short and I needed to find a focus."
Initially, Jaco felt "a bit empty and a bit depressed" about leaving the army. But thankfully, he found the focus he so desperately needed in sport.
"As soon as I could get back on my legs it was like a fast forward button was hit. I started to jog just to maintain fitness and general good health."
It was during his rehabilitation course at Headley Court that Jaco heard about the North Pole trek with Walking With the Wounded - a charity that raise funds for the re-education and re-training of wounded servicemen and women.
"I heard about the trek to the North Pole and I thought 'my goodness, that's possibly, the biggest challenge of my life and that's exactly the challenge I need to push my boundaries and to get fit'."
In the process of getting fit for the trek, Jaco stepped up his jogging and ran several marathons, including one marathon wearing full army gear and carrying a 35-pound backpack.
Following his North Pole adventure, Jaco received an email inviting him to try out for the GB cycling development team.
Perhaps unsurprisingly considering his previous sporting achievements, Jaco passed the tests with flying colours. He is now is hoping to recover from a recent injury and compete with the cycling team in the Invictus Games.
The vision for the Invictus Games is to harness the power of sport to inspire recovery, support rehabilitation and generate a wider understanding and respect for those who serve their country.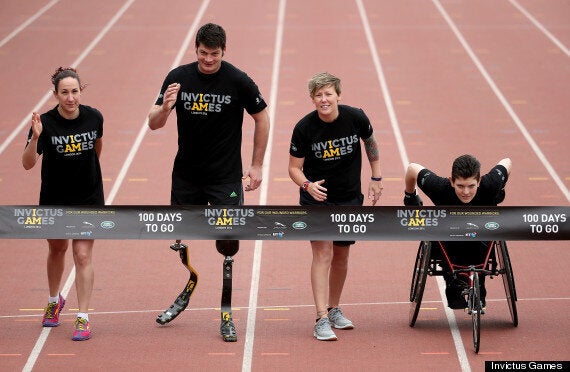 More than 400 injured, wounded and sick servicemen and women from 14 countries including Afghanistan, Australia, Canada, Denmark, Estonia, France, Germany, Georgia, Iraq, Italy, Netherlands, New Zealand, USA and the UK will participate in the games, which will be held in London in September.
"The Invictus Games will be a big turning point for me – it's my next big focus. To partake against and with so many of my friends and all the other wonderful countries will be amazing," Jaco said.
For anyone who has experienced a life-changing injury or set-back, Jaco advises: "Everyone's situation is unique, but keeping your body and mind active is so important.
"My advice to would be to never give up. You'd be surprised with a few adaptions here and there you can live a truly active life. Anything is possible – you just have to maintain faith."
The Invictus Games takes place in London at the Queen Elizabeth Olympic Park and the Lee Valley Athletics Centre from 10-14 September 2014. Tickets for the Invictus Games cost £12.85 from www.invictusgames.org.