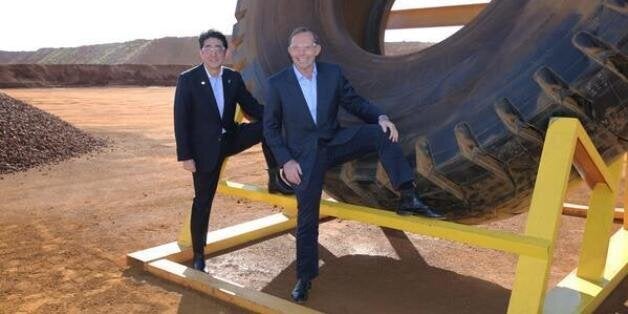 Australian Prime Minister Tony Abbott would like you know he and Japanese counterpart Shinzo Abe both have new boots.
To mark this momentous moment in Australian/Japanese relations, the dinky di, true blue Aussie PM tweeted this quite remarkable picture of the pair sporting their famous Australian-made RM Williams boots, which retail for around £300.
Described as a 'cringe-worthy corker' by the Australian media, the picture immediately set off a flurry of priceless internet memes.
For the record, Abbott and Abe were posing in front of a massive Japanese-made Komatsu truck tyre, used in the iron ore mines of Western Australia's Pilbara region.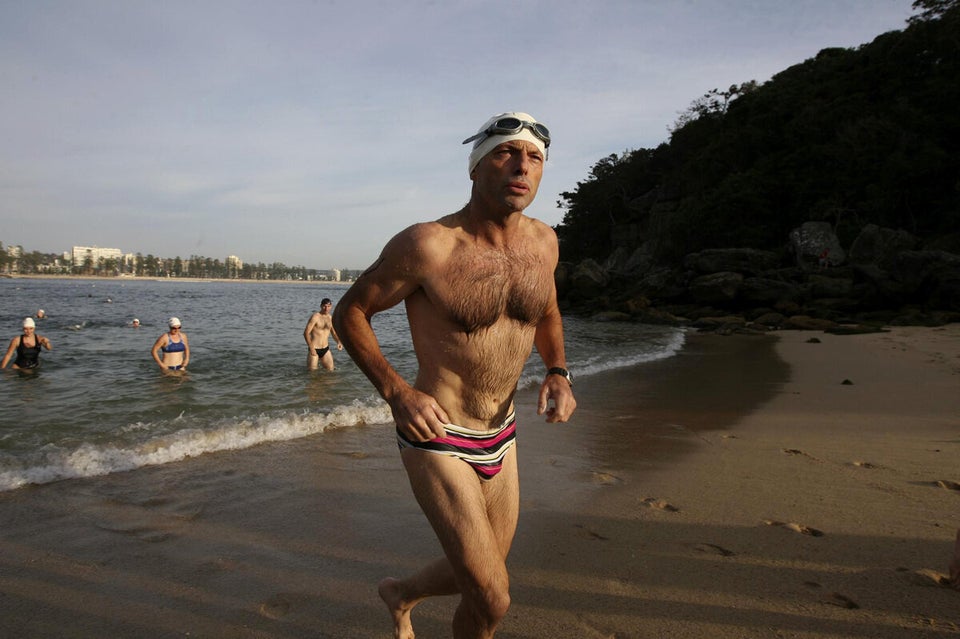 Sporty Tony Abbott